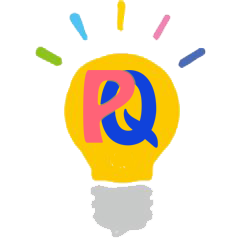 The Adventure Of
The Dancing Men

by Sir Arthur Conan Doyle

Excerpt 7 of 7




CHAPTER I. MR. SHERLOCK HOLMES.

IN the year 1878 I took my degree of Doctor of Medicine of the University of London, and proceeded to Netley to go through the course prescribed for surgeons in the army. Having completed my studies there, I was duly attached to the Fifth Northumberland Fusiliers as Assistant Surgeon. The regiment was stationed in India at the time, and before I could join it, the second Afghan war had broken out. On landing at Bombay, I learned that my corps had advanced through the passes, and was already deep in the enemy's country. I followed, however, with many other officers who were in the same situation as myself, and succeeded in reaching Candahar in safety, where I found my regiment, and at once entered upon my new duties.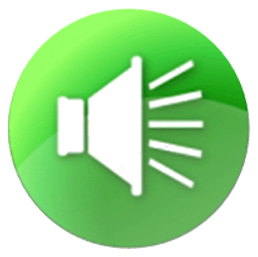 The campaign brought honors and promotion to many, but for me it had nothing but misfortune and disaster. I was removed from my brigade and attached to the Berkshires, with whom I served at the fatal battle of Maiwand. There I was struck on the shoulder by a Jezail bullet, which shattered the bone and grazed the subclavian artery. I should have fallen into the hands of the murderous Ghazis had it not been for the devotion and courage shown by Murray, my orderly, who threw me across a pack-horse, and succeeded in bringing me safely to the British lines.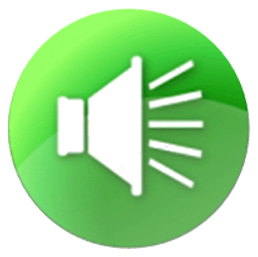 Slaney shrugged his shoulders.

"I'll chance that," said he. "First of all, I want you gentlemen to understand that I have known this lady since she was a child. There were seven of us in a gang in Chicago, and Elsie's father was the boss of the Joint. He was a clever man, was old Patrick. It was he who invented that writing, which would pass as a child's scrawl unless you just happened to have the key to it. Well, Elsie learned some of our ways, but she couldn't stand the business, and she had a bit of honest money of her own, so she gave us all the slip and got away to London. She had been engaged to me, and she would have married me, I believe, if I had taken over another profession, but she would have nothing to do with anything on the cross. It was only after her marriage to this Englishman that I was able to find out where she was. I wrote to her, but got no answer. After that I came over, and, as letters were no use, I put my messages where she could read them.

"Well, I have been here a month now. I lived in that farm, where I had a room down below, and could get in and out every night, and no one the wiser. I tried all I could to coax Elsie away. I knew that she read the messages, for once she wrote an answer under one of them. Then my temper got the better of me, and I began to threaten her. She sent me a letter then, imploring me to go away, and saying that it would break her heart if any scandal should come upon her husband. She said that she would come down when her husband was asleep at three in the morning, and speak with me through the end window, if I would go away afterwards and leave her in peace. She came down and brought money with her, trying to bribe me to go. This made me mad, and I caught her arm and tried to pull her through the window. At that moment in rushed the husband with his revolver in his hand. Elsie had sunk down upon the floor, and we were face to face. I was heeled also, and I held up my gun to scare him off and let me get away. He fired and missed me. I pulled off almost at the same instant, and down he dropped. I made away across the garden, and as I went I heard the window shut behind me. That's God's truth, gentlemen, every word of it, and I heard no more about it until that lad came riding up with a note which made me walk in here, like a jay, and give myself into your hands."

A cab had driven up whilst the American had been talking. Two uniformed policemen sat inside. Inspector Martin rose and touched his prisoner on the shoulder.

"It is time for us to go."

"Can I see her first?"

"No, she is not conscious. Mr. Sherlock Holmes, I only hope that if ever again I have an important case, I shall have the good fortune to have you by my side."

We stood at the window and watched the cab drive away. As I turned back, my eye caught the pellet of paper which the prisoner had tossed upon the table. It was the note with which Holmes had decoyed him.

"See if you can read it, Watson," said he, with a smile.

It contained no word, but this little line of dancing men:




"If you use the code which I have explained," said Holmes, "you will find that it simply means 'Come here at once.' I was convinced that it was an invitation which he would not refuse, since he could never imagine that it could come from anyone but the lady. And so, my dear Watson, we have ended by turning the dancing men to good when they have so often been the agents of evil, and I think that I have fulfilled my promise of giving you something unusual for your notebook. Three-forty is our train, and I fancy we should be back in Baker Street for dinner."

Only one word of epilogue. The American, Abe Slaney, was condemned to death at the winter assizes at Norwich, but his penalty was changed to penal servitude in consideration of mitigating circumstances, and the certainty that Hilton Cubitt had fired the first shot. Of Mrs. Hilton Cubitt I only know that I have heard she recovered entirely, and that she still remains a widow, devoting her whole life to the care of the poor and to the administration of her husband's estate.