Just Dropping In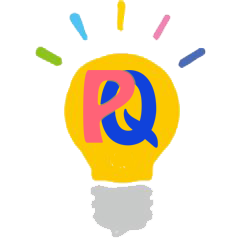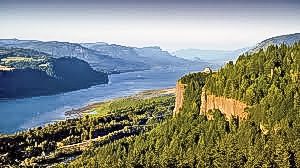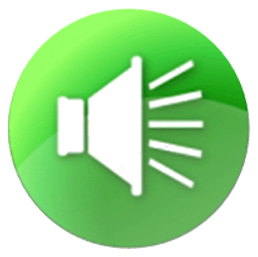 The air smelled perfectly fresh, thanks to last night's cleansing downpour. And the peaceful Scottish tune, "O'er The Hills And Far Away," wafted through the airwaves of the Suzuki's warm, inviting household. But without warning, the music's soporific wanderings were rudely stanched. The swinging door from the formal dining room burst open and slammed loudly into a floorboard. Midori stormed into the kitchen and roared, "Good lord, Dad, what are you brewing that's spawning such a horrific odor? It's poisoning the entire house!"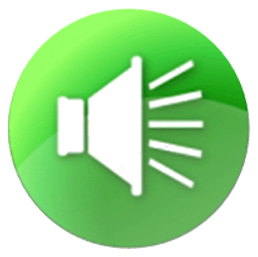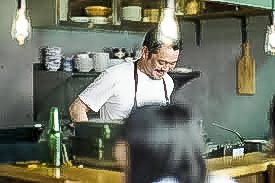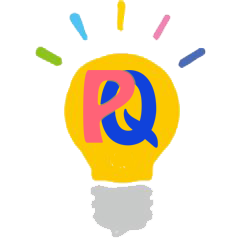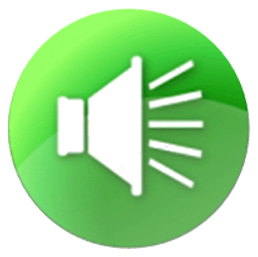 Her father, Satoru, responded sarcastically, "Well, good morning to you, too!" Midori tiptoed over to the stove where he was stationed, curious to see what he was up to. He was perched over an enormous porcelain pot, stirring a steamy concoction of some sort, a clear broth with a deep purplish hue. Midori noticed that he kept peering at a recipe, pinned to a clipboard that was hanging on a small nail in the cabinet. Her father explained, "I'm orchestrating the creation of a nourishing new organic gourmet treat; I'm trying out a classic recipe for borscht."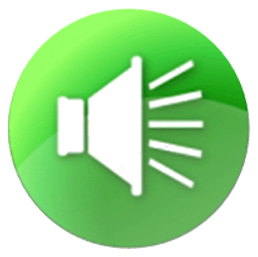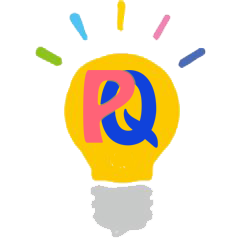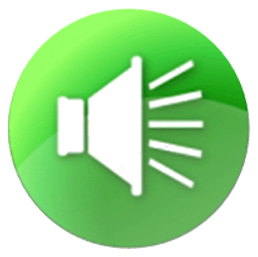 Midori's forehead wrinkled up as she asked, "What in the world is THAT?"

Satoru scratched his coarse, four-day-old beard and, with relish, exclaimed, "Beet soup! An iconic Russian specialty."


Midori poured some orange juice for herself, then stated, with an air of disgust in her voice, "Sorry! It seems to me like it'll be worse than soggy, overcooked Brussels sprouts, judging from its putrid smell. Have you lost your mind?"

Satoru smiled and said, "Careful, now. You don't want to be discourteous to your widower father, do you? You're being a poor little persnickety sourpuss, when you SHOULD be more courageous in sampling differing world cuisines! It's like green eggs and ham; try it, you'll like it."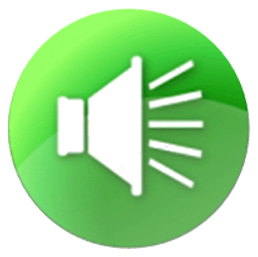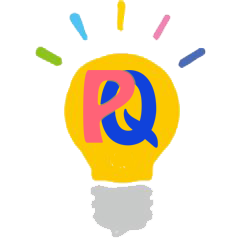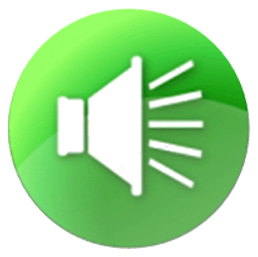 Midori snapped back, "I doubt it, with a sordid stench like that. But it's your kitchen, and of course you can cook whatever you want to."

Their ornately decorated home was about an hour east of Portland, Oregon, beautifully situated in the Columbia River Gorge area. Their acreage was secluded, nestled on a densely forested hillside. There was always an abundance of wildlife roaming about, and Midori enjoyed the ongoing incursions of colorful birds, rabbits, deer, squirrels, and chipmunks. On occasion, a fox or a raccoon would journey onto their property, and frequently one could catch a fortunate glance of a majestic eagle soaring high above the treetops. Just once, she even observed a wild boar scurrying through the woods in the back of their house, probably foraging for mushrooms.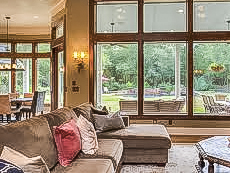 Midori was enjoying the expansive, verdant view from their large picture window. She took a deep breath, then exhaled, "Dad, what a gorgeous day!"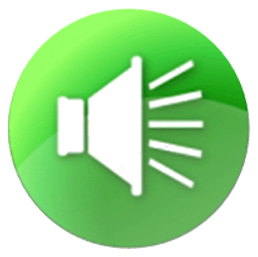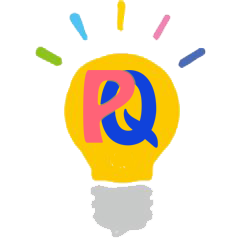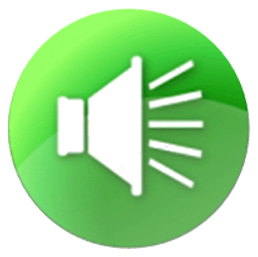 Satoru shook his head in agreement, while simultaneously sniffing at his rooty soup. Then with a rush of "eureka recognition" splashing across his face, he lifted his ladle with a dramatic flourish and spat out, "Oh! By the way, happy birthday, sweetheart! It's hard to believe that you were born such a brief fourteen years ago today."

Midori flashed an impish grin, highlighting both of her cute, ample dimples. "And isn't the world so much better off because of my glamorous presence?"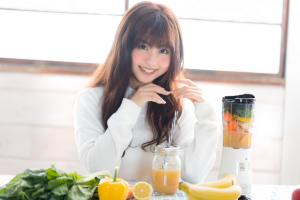 Satoru faked a cough, and his hoarse, facetious response was, "Oh yes. Aren't we all so lucky to be connected within your wonderful sphere of existence?!"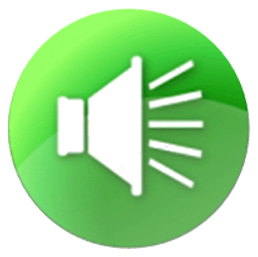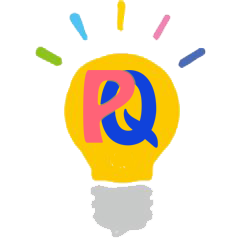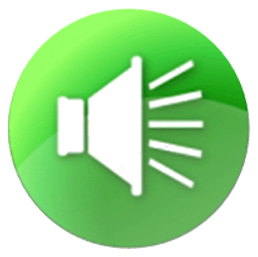 There was a momentary silence, as Midori took a sip of her juice and picked up a slice of sourdough bread that was next to her on the quartz countertop. Satoru reached up to the cupboard, moved a jar of sorghum molasses out of the way, and grabbed some spices, additional gustatory ornaments for his soup. Then he asked his not-so-ordinary daughter, "Are you ready to make your next move?"

Midori walked over to the chessboard that was stationed at the north end of their oblong kitchen table, right next to a biography of the physicist Niels Bohr, a book that her father was voraciously reading. A half-full bottle of fine Kentucky bourbon, Satoru's preferred sipping liquor, shared the same space on the table. The father and daughter were continuing a game from the night before, a contest which had morphed into quite a tense battle, and had inexorably worn out both of them by the late hour of 11:00 P.M., when they adjourned to their respective bedrooms to rest their brains' little gray cells until the next sunrise.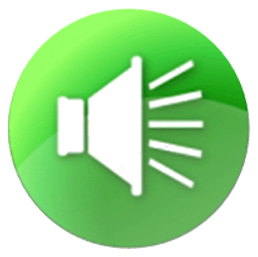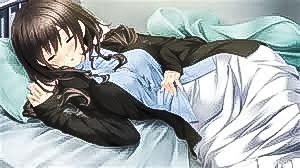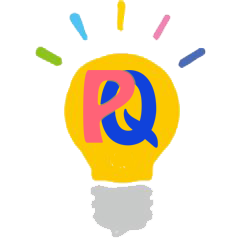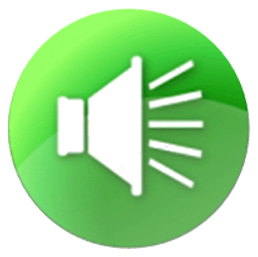 Midori was a stubborn competitor, and nothing gave her more pleasure than defeating her father in a game of chess, which was no easy achievement. With steely intent, she surveyed the current formations of their black and white armies. Then, she suddenly picked up a piece and forcefully slammed it back down on the board. "Knight to king-six. Check!"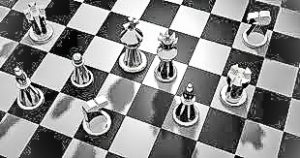 Her wily father questioned, "Attacking me with the horse, eh? Are you SURE you want to do that?"

Midori quipped, "You're not going to discourage me with that psychological gamesmanship of yours, Pappy. That's a great move, and you know it! This is war, and I'm going to scorch and scour your sorry army off of this board!"

Satoru laughed and replied, "Okay, Miss Cocky. We shall see!"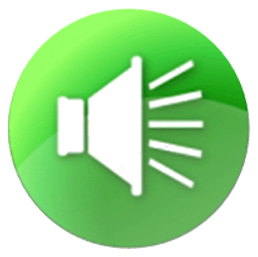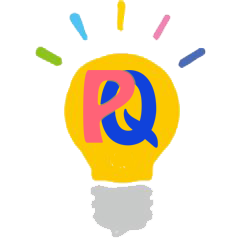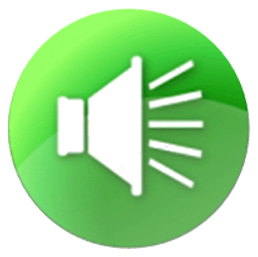 The room quieted again. There was a random blink from the fluorescent light over the sink. And a whippoorwill's coo flowed through the screen door to pleasantly interrupt the silence. Satoru sniffed. Midori chewed. Satoru finally broke the stalemate with a mundane detour, "Midori, please, would you mind getting the paper for me?"

She responded, like today's every-person teenager, "No problem," and she sauntered out of the kitchen to retrieve their morning copy of the Hurstbourne Courier-Journal. When she returned to the kitchen, she tossed it lightly onto the table. With a scolding tone, she said, "Dad, you're a dinosaur! It's the twenty-first century. Why do you continue to waste a fortune on a newspaper? You can get all of this news and way more, on the Internet, at any time of day."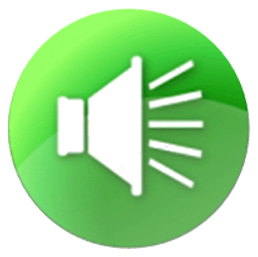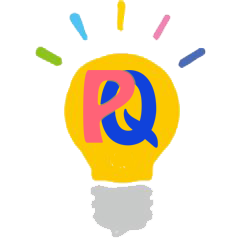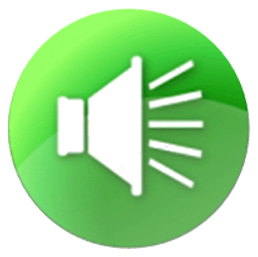 Satoru's retort was, "Honey, I'm an ornery old dog who doesn't like to learn new tricks. If I don't have my first cup of rare Bornean coffee within five minutes of getting up each day, I become catatonic. It's similar with my trusty paper. It's a calming routine for me, and it helps to set up each day with just the right measure of orderliness."


Midori pitched back, "How can you call these news stories calming? You pull the paper open, and you instantly get whacked with death, destruction, mayhem, criminality of all forms … !"

Satoru interrupted her, "Speaking of which … what's today's depressing headline?"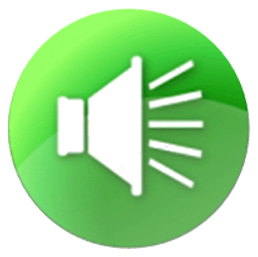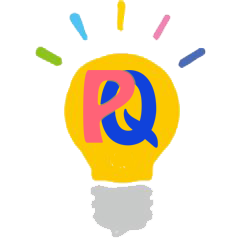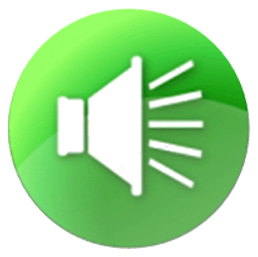 Midori answered, "Oh, it's that courtroom drama thing again. That scumbag CEO from Gore Plastics Corp is still lying about the chemical dumping lawsuit. I can hear him now, whining, 'No, we didn't do anything wrong.' Sure, buddy! And how about all of the dead animals floating in the Columbia River within a three-mile radius of your factory?!"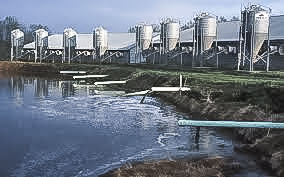 Satoru chuckled. "Midori, he isn't going to get away with this. I have a well-placed friend who's very much in-the-know, and he's informed me that the evidence against the company is rock solid. Their firm has been in a financial hot seat for quite some time, and this heinous act was a way for them to cut costs. I'm betting that they'll get fined such a high penalty that they'll have no choice but to declare bankruptcy."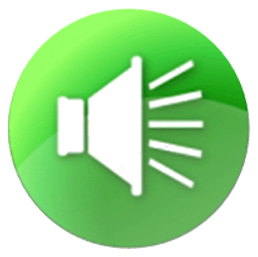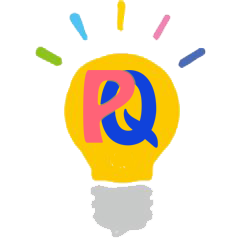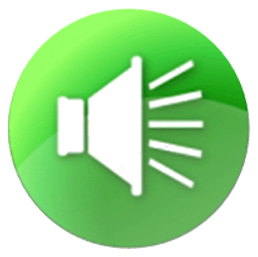 Midori piped up, "I certainly hope so. And I hope the judge orders CEO Peters to serve some time, too. Killing precious, innocent animals like that, AND dirtying up the river. What a disgusting boor that guy is. Every time I've heard him give a speech at school, I've wanted to throw up."

"Ah, my little environmentalist," Satoru said. "I bet that you'll join the Green Party the very first day you're eligible to vote."

Midori smiled, then aimlessly turned a few pages of the paper. "Dad, check this out! Here's a picture of a small truck that turned over on Interstate 84 late yesterday, really near our exit. Fortunately, the driver wasn't hurt, but get this! They were transporting a gorilla to the Portland Zoo. And it escaped because the door came open due to the crash's impact."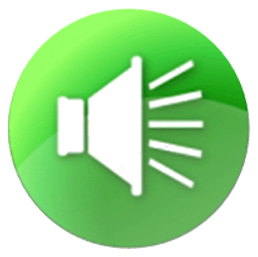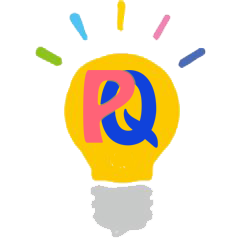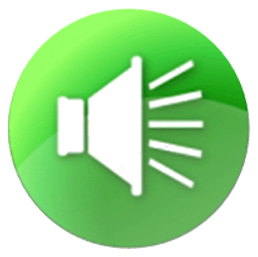 Just then, their Black Labrador leapt up onto the sofa, barking like a wild banshee, as he peered nervously out of the picture window. He was working himself up into such a lather that he was trembling almost uncontrollably."

Midori yelled, "Mamoru, what is it, boy? What do you see out there?" Their dog was aptly named, meaning "protector" in Japanese.

Satoru and Midori simultaneously lunged toward the sofa to assess what was going on outside. There was nothing obvious at first glance, except that the branches of the huge tree that barely touched the window were flailing wildly, as if they were being pummeled by a tornadic monsoon. Yet, strangely, there was virtually no wind that morning.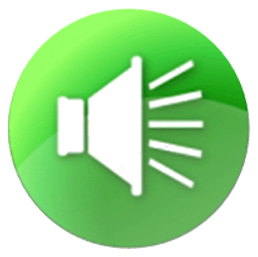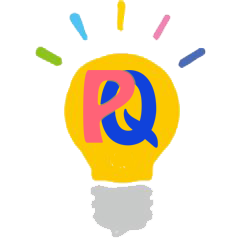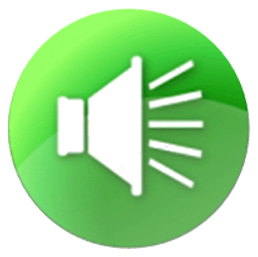 Then, without warning, a gargantuan black figure dropped out of nowhere. It had obviously been hiding high up in the tree, shaking the branches with a frenzy. Once firmly planted on the ground, it assertively assumed a command position, with its nose glued to the picture window. The stupified humans now found themselves staring straight into the eyes of a tremendously large gorilla.



At first, there was an eerie stillness, both inside and outside. The ape tilted its head back and forth, studying the figures on the opposite side of the glass. Then unexpectedly, the unwelcome tourist started to leap up and down, aggressively banging its "fists" on the window.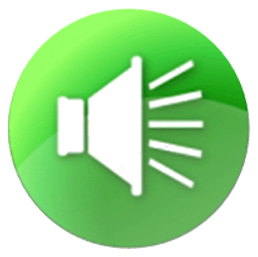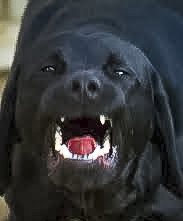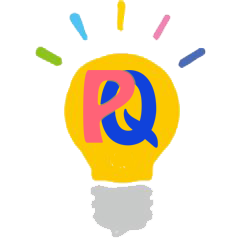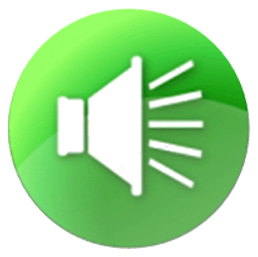 Mamoru, now frothing at the mouth, sounded like a choir of dissonant screeches, while Midori and her father awkwardly stumbled backwards in surprise. Midori let out a high-pitched squeal, then pled with her father, "What on Earth are we supposed to do?"

Rather oddly, the ape then moved AWAY from the window. It started looking around the premises, and it finally veered determinedly toward the storehouse at the far boundary of the yard. It spied something that it wanted. The next thing they knew, the gorilla had marched over to pick up a chunk of cinder block that was resting near the driveway, next to their pitiful rusting Ford Escort, among a few beat-up old skateboards and snowboards. In no time, the quadrumane was rumbling ominously back towards the window.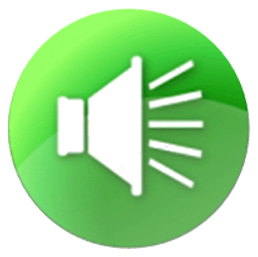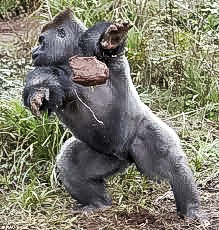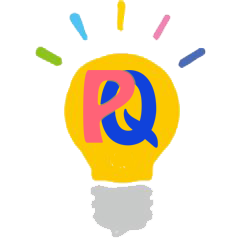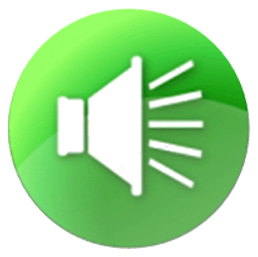 Satoru absently mumbled, "Extraordinarily resourceful," but then, with a jerk back to full attention, he shouted at the top of his lungs, "Away from the window!" Satoru jumped to port; Midori leapt to starboard. And then, "CRASH!" The colossus had heaved the cinder block through the picture window, with dangerous shards and splinters of glass flying every which way.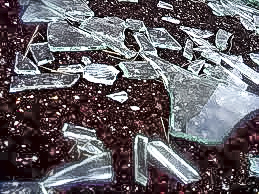 Midori called out to her father, "The screen door has been open all morning! Do you think the beast smelled the soup? Is it possible that gorillas like borscht?!"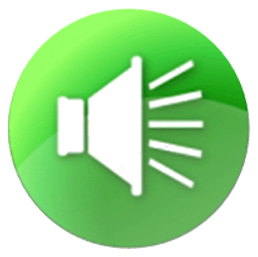 ---


This lightbulb provides an explanation for each of the below PQ Games' specific focus areas: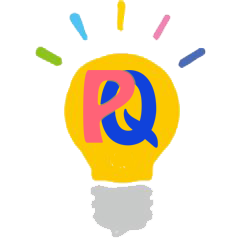 Listen: Blended

O
r
Listen: Blended

B
o
r
n
Listen: Blended

F
o
r
d
Listen: Blended

W
o
r
n
Listen: Blended

H
o
r
s
e
Listen: Blended

S
t
o
r
i
e
s
Listen: Blended

O
r
d
e
r
s
Listen: Blended

S
o
r
d
i
d
Listen: Blended

M
i
d
o
r
i
Listen: Blended

M
o
r
n
i
n
g
Look: Blended
Look: Blended
Look: Blended
Look: Blended
Look: Blended
Look: Blended
Look: Blended
Look: Blended
Look: Blended
Look: Blended
2.


Listen: Rotated R

W
o
r
l
d
Listen: Rotated R

O
d
o
r
Listen: Rotated R

L
i
q
u
o
r
Look: Rotated R
Look: Rotated R
Look: Rotated R
3.


Listen: Blended

F
o
u
r
Listen: Blended

P
o
u
r
e
d
Listen: Blended

C
o
u
r
s
e
Look: Blended
Look: Blended
Look: Blended
4.


Listen: Rotated R

J
o
u
r
n
e
y
Listen: Rotated R

B
o
u
r
b
o
n
Listen: Rotated R

N
o
u
r
i
s
h
i
n
g
Listen: Rotated R

D
i
s
c
o
u
r
a
g
e
Look: Rotated R
Look: Rotated R
Look: Rotated R
Look: Rotated R
5.


Listen: Combined

H
o
u
r
Listen: Combined

S
o
u
r
p
u
s
s
Look: Combined
Look: Combined
6.


Listen: Blended

M
o
r
e
Listen: Blended

B
e
f
o
r
e
Listen: Blended

G
o
r
e
Look: Blended
Look: Blended
7.


Listen: Blended

B
o
a
r
d
Listen: Blended

H
o
a
r
s
e
Listen: Blended

C
h
e
s
s
b
o
a
r
d
Listen: Blended

R
o
a
r
e
d
Look: Blended
Look: Blended
Look: Blended
Look: Blended
8.


Listen: Rotated R

C
u
p
b
o
a
r
d
Look: Rotated R
9.


Listen: Blended

D
o
o
r
Look: Blended
10.


Listen: Rotated R

W
h
i
p
p
o
o
r
w
i
l
l
Look: Rotated R

| | | | | | | | | | | | | |
| --- | --- | --- | --- | --- | --- | --- | --- | --- | --- | --- | --- | --- |
| W | h | i | p | p | o | o | r | w | i | l | l | s |
| | | | | | | | | | | | | |
11.


Listen: Raised Exception

B
o
o
r
Look: Raised Exception
12.


Listen: Blended

W
a
r
Listen: Blended

T
o
w
a
r
d
Listen: Blended

Q
u
a
r
t
z
Look: Blended
Look: Blended
Look: Blended
13.


Listen: Blended

D
i
n
o
s
a
u
r
Look: Blended

| | | | | | | | | | | | | |
| --- | --- | --- | --- | --- | --- | --- | --- | --- | --- | --- | --- | --- |
| T | y | r | a | n | n | o | s | a | u | r | u | s |
| | | | | | | | | | | | | |
14.


Listen: Blended

B
o
h
r
Listen: Blended

E
x
t
r
a
o
r
d
i
n
a
r
i
l
y
Listen: Blended

Y
o
u
'
r
e
Listen: Blended

O
'
e
r
15.


Listen: Letter Name

S
o
r
r
y
Listen: Letter Name

B
o
r
r
o
w
Look: Letter Name
Look: Letter Name


















VOCABULARY BUILDING WITH "OR" WORDS AND THEIR OFFSHOOTS

Words listed below are "base" words reasonably expected to be known by a median "strong general vocabulary" Liberal Arts <4-year> college graduate. "Base" words may have many additional inflections, derivatives, compound word offshoots, etc.

1) "OR" spelling @ — "OR" <blended> sound ( @ OR spelling where "OR" neither preceded nor followed by the silent letters A,E,I,O,U ):

abhor

borax , Bordeaux , bordello , border , bore , boring , born , borne , boron , borscht , Borzoi

condor , conquistador , coral , cord , cordial , Cordoba , cordon , cordovan , corduroy , core , coreopsis , corgi , coriander , cork , corkscrew , cormorant , corn , cornball , cornbread , corncake , cornea , corner , cornerback , cornerstone , cornet , cornfed , cornfield , cornflakes , cornice , cornrow , cornstarch , cornucopia , corny , corollary , coronary , coronation , coroner , coronet , corpora , corporal , corporate , corporeal , corps , corpse , corpulent , corpus , corpuscle , correlate , correspond , corrigible , corrugated , corridor , corsage , corsair , corset , cortex , cortical , cortisol , coruscate , corvette , corvina , Cory

decor , dork , dormant , dormer , dormitory , dormouse , dorsal , dory

for

guarantor

humidor

Labrador , lessor

matador , mentor

nor

or , oracle , oral , orange , orator , orb , orbit , orca , orchard , orchestra , orchid , ordain , ordeal , order , ordinal , ordinance , ordinary , ordnance , ordure , ore , organ , organic , organism , organize , orient , orifice , origami , origin , oriole , Orleans , ornament , ornate , ornery , ornithology , orotund , orphan , orthodontist , orthodox , orthogonal , orthopedics , oryx , orzo

therefor , toreador

=====

2) "OR" spelling — "ER" sound:
abductor , accelerator , actor , adjudicator , adjustor , administrator , advisor , aerator , aggressor , agitator , alligator , alternator , ambassador , ancestor , anchor , animator , anterior , antilabor , applicator , arbitrator , arbor , ardor , armor , aspirator , assessor , auditor , author , aviator ,

bachelor , behavior , belabor , benefactor , bettor , bicolor , borough ,

calculator , camphor , candor , cantor , capacitor , captor , carburetor , castor , censor , chancellor , chiropractor , clamor , clangor , coactor , coanchor , coauthor , coconspirator , cocreator , cocurator , codebtor , codirector , coeditor , coexecutor , coinventor , coinvestigator , coinvestor , collaborator , collator , collector , color , commentator , communicator , compactor , competitor , compressor , conductor , confessor , conglomerator , conjuror , connector , conqueror , consolidator , conspirator , constrictor , contractor , contributor , conveyor , coordinator , copastor , cormorant , corpora , corporal , corporate , corroborate , cosponsor , counselor , counterterror , creator , creditor , curator , cursor ,

debtor , decorator , defector , defibrillator , deflector , dehydrator , delegator , demeanor , demonstrator , denominator , depositor , detonator , detractor , dictator , director , discolor , disfavor , dishonor , distributor , divisor , doctor , donor ,

editor , elevator , emancipator , emperor , endeavor , endorsor , equator , error , escalator , estimator , evaluator , evaporator , exaggerator , excavator , excelsior , executor , exhibitor , expeditor , exterior , exterminator ,

fabricator , facilitator , factor , favor , fervor , flexor , franchisor , fumigator , furor ,

gator , generator , gladiator , glamor , governor , grantor , gyrator

harbor , Hector , honor , horror , humor , hydrator ,

idolator , ignitor , illustrator , imitator , impersonator , impostor , improvisor , incinerator , incisor , incubator , indicator , inferior , infiltrator , inhibitor , initiator , innovator , inquisitor , inspector , instigator , instructor , insulator , interior , interrogator , intimidator , inventor , investigator , investor ,

jailor , janitor , junior , juror ,

labor , laminator , legislator , liberator , liquidator , litigator ,

major , malefactor , malodor , manipulator , manor , mayor , mediator , meditator , meteor , microprocessor , minor , mirror , misbehavior , misdemeanor , moderator , monitor , motivator , motor , multicolor ,

narrator , navigator , negotiator , neighbor , numerator

obsessor , obstructor , odor , operator , oppressor , orator , oscillator ,

pallor , parlor , pastor , payor , percolator , perpetrator , persecutor , picador , pledgor , plexor , pollinator , pontificator , posterior , praetor , precursor , predator , predecessor , predictor , prestidigitator , prevaricator , primogenitor , prior , processor , procrastinator , proctor , professor , progenitor , projector , prolabor , prosecutor , prospector , protector , protractor , purveyor ,

radiator , rancor , raptor , razor , reactor , realtor , receptor , recolor , rector , redecorator , reflector , refractor , refrigerator , regulator , renovator , resistor , respirator , revelator , rigor , rotor , rumor ,

sailor , savior , savor , scissors , sculptor , sector , semiconductor , senator , senior , sensor , simulator , solicitor , spectator , speculator , splendor , sponsor , squalor , stressor , stupor , subcontractor , subdirector , subeditor , subsector , successor , succor , suitor , superconductor , superior , supervisor , surveyor , survivor ,

tailor , tenor , tensor , terminator , terror , thermistor , tormentor , torpor , tractor , traitor , transistor , translator , tremor , tricolor , tumor , tutor

ulterior

valor , vapor , vector , velociraptor , vendor , ventilator , victor , vigor , violator , visitor , visor , warrior , watercolor , weldor



=====
9) "OOR" spelling @ — "OR" <blended> sound
indoor , nextdoor , outdoor , seafloor , subfloor , trapdoor

=====
11) "OOR" spelling @ — sound in the word "boor"
poor , spoor , tandoori , unmoor

=====
##) "OR" spelling — Alpha R sound
borrow ,

=====
16) "UOR" spelling — "ER" sound:
fluorescent , liquor

=====

17) "UOR" spelling — "ER" sound:
fluorescent , languor , liquor

=====

18) "OR" spelling — Letter O is a schwa sound; Letter R is a Common R sound:

corolla , corona , corral , correct , corroborate , corrode , corrupt , orangutan , dorado , oregano ,



o'er you're