The Children's Blizzard, by David Laskin

Chapter Four <2nd half>: Indications

(last paragraph p.100) The beginning was rough. Woodruff complained that the Signal Corps office on the top floor of the six-story Chamber of Commerce building in downtown Saint Paul was too cramped and lacked "telegraphic facilities." The furniture was inadequate, the two staff members already on duty, longtime observer Sergeant Patrick Lyons, and Private Edwin Brandenburg, were too busy with other tasks to be of much help, and worst of all, the data from other stations that Woodruff needed for making forecasts arrived chronically (p.101) late, or not at all.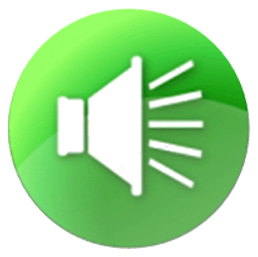 A week passed, and Woodruff telegraphed Greely that he was still unable to begin issuing indications. He scrambled to rent an office in room 60, across the hall from room 55, where Lyons and Brandenburg worked, and managed to install desks and shelves. Finally, on the night of October 28, Woodruff issued his first set of indications from the Saint Paul office.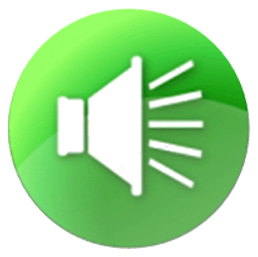 The three pages of orders that Greely dictated detailing Woodruff's new responsibilities included clear and detailed instructions regarding his dealings with Professor Payne: Immediately after his arrival in Saint Paul, Woodruff was to set up a meeting so that Payne could brief him on "the general outline of the meteorological work performed by him" as director of the Minnesota State Weather Service, and "in co-operation with the Signal Service." The meeting went well. Payne wrote to Greely on October 22 that he was "pleased" with Woodruff and promised to help him.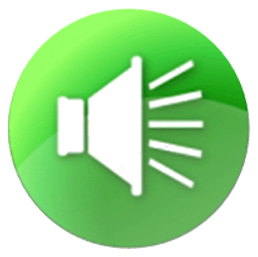 But relations between the two soured very quickly. By November, they had all but declared war. The conflict flared around the usual issues: power, authority, money, jealousy, rivalry, control of information. To begin with, Payne, after his initial welcome, made it very plain that as director of the Minnesota State Weather Service, he considered himself to have control over the Saint Paul Signal Office, which meant that Woodruff was his subordinate.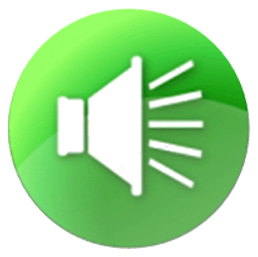 "Professor Payne had quite an idea that I was to report to him," Woodruff wrote later, "and was quite surprised when I read him the part of my instructions, showing that there was no relation whatever, except as to consulting about the establishment of stations." Even more rancorous was their fight over how weather data was to be gathered and communicated, for this directly involved Payne's old bête noire, Western Union.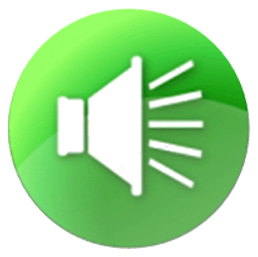 The two men met to discuss the matter at Woodruff's office on November 14 and, as Woodruff reported to Greely, Payne "was anything but pleasant." Back in August, Payne had written Greely that Western Union might be "willing to allow" the railroads to send weather messages (p.102) free of charge, and on the basis of this possibility he urged the general to authorize the opening of twenty new weather stations to improve observations and distribution of warnings in the region.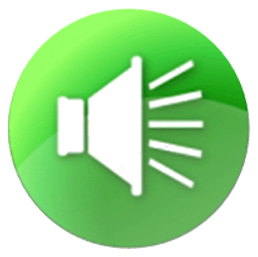 Payne's idea was to expand the meteorological network along the rail lines and get Western Union to foot the communications bill, in essence enlisting the two most powerful and advanced technologies of the day in the cause of better forecasting. That was in August. Now in November, Payne insisted airily to Woodruff that it didn't matter what Western Union charged or who had to pay, the messages must be sent.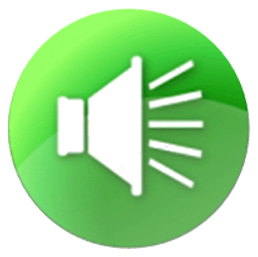 Woodruff countered that "as soon as the railroads sent me telegrams of the weather, to be used by me in making the general predictions, just so soon would the Western Union Company claim the government rates, and that if I received such messages they would be the basis of a claim against the United States." Whereupon Payne demanded, "Is it any of your business or concern where or how messages came, provided they gave you information that you could use in making indications?"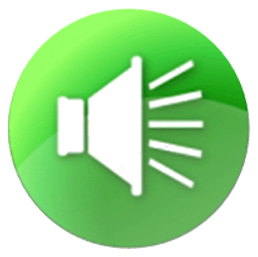 "It certainly was my business," Woodruff fired back. "I should receive no messages without knowing how they came, and none whatsoever that would in any way compromise the Government and form a basis for a claim for money." From there the men proceeded to bickering about their relations with the railroads, Payne complaining that Woodruff had gone behind his back in contacting railroad managers about distributing weather reports, and Woodruff retorting that he was under no obligation to include Payne in these negotiations.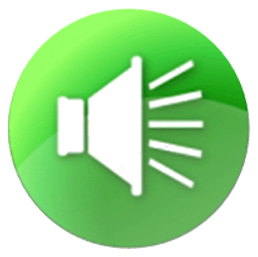 "I find thus far," Woodruff wrote Greely a week later, "that the Saint Paul and Omaha, and all the other roads do not want to have any, or at least wish to have as little to do with Prof. Payne as possible. Whereas in every instance I have been cordially received…. The indications and cold-wave warnings are highly appreciated, and are concidered [sic] absolutely necessary for the use of Railroad managers, and their subordinates."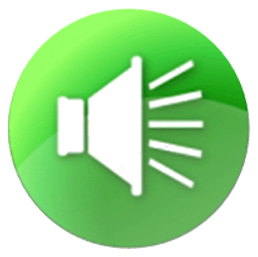 Woodruff added that the State Weather Service would (p.103) certainly have received funding from the Minnesota legislature the previous winter, "had not Prof. Payne been connected with it." Payne proved to be a formidable enemy. But this was just the beginning. Woodruff soon found himself fending off a flank attack from the chair of the Meteorological Committee of the Saint Paul Chamber of Commerce, one Thomas Cochran Jr., a local businessman notorious for his shady practices and high-stakes lawsuits.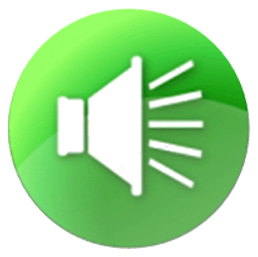 "I find his [Cochran's] standing as a fair and square business man is not good," wrote Woodruff, "though he is leader of several religious organizations." "Not good" was putting it mildly. One of Cochran's former business partners had just accused him of a ten-thousand-dollar swindle (it later turned out that the amount was actually thirty-seven thousand dollars, and Cochran was forced to repay it, but by then other lawsuits had been brought against him).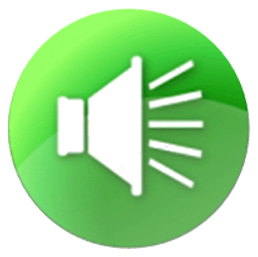 It wasn't just Cochran, the entire Meteorological Committee was boiling with scandal and fiscal impropriety. Woodruff learned of an old rumor that the Chamber of Commerce paid out $608 to the State Weather Service in 1886, though no accounting of this sum could be found. And further, Cochran and his cohorts had been circulating a penny postcard to local businesses soliciting "a contribution of $5 to the annual expenses of the Minnesota State Weather Service." The card bore the signature of Private Brandenburg of the U.S. Signal Corps, though Brandenburg strenuously denied having anything to do with this fund-raising scheme.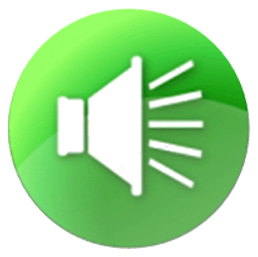 In December, Greely dispatched a bluff Irish lieutenant on his staff named John C. Walshe (famous in the Corps for pummeling telegraph keys with his fist, and pounding rulers to smithereens on his desk) to inspect the Saint Paul Signal office. The general promptly got another earful of dirt.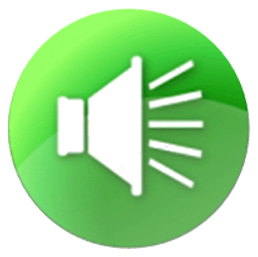 Alluding to the "begging circulars" sent out by Cochran's committee, Walshe reported that "in some way the impression has been produced that the public service here, rendered by the United States Signal Service, depends on the result of money raising by the people, and is a mercenary affair. This is to be deplored, (p.104) as it distracts from the value of the Action of the Chief Signal Officer in establishing an Indications office as this point."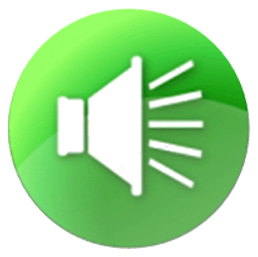 Walshe further noted that Western Union officials complained bitterly that Professor Payne "is continually opposing that company," and that Saint Paul's "very honest, painstaking and conscientious" observer, Sergeant Patrick Lyons, "has complained to me that some time ago, Prof. Payne interfered very much with the working of his office."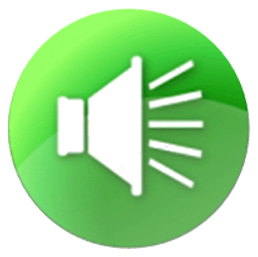 This was not at all what the sensitive, soldierly Lieutenant Woodruff had in mind when he boarded the train for Saint Paul back in October. He thought he had been summoned westward to provide an important and much-needed public service to the stock growers and ordinary citizens of the Upper Midwest, but instead he found that he had stumbled into a hornet's nest of vicious politics, inflated egos, long-standing feuds, petty turf wars, and unscrupulous business practices.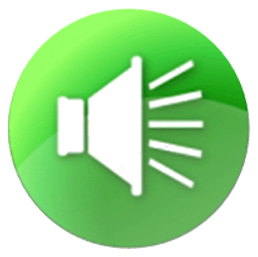 Not that Woodruff himself was blameless in his battle with Payne and the Meteorological Committee of the Saint Paul Chamber of Commerce. A career soldier first and a scientist second, Woodruff made a fetish out of executing his orders punctiliously, even if it meant impeding or sacrificing the pursuit of knowledge. Like all meteorologists, Woodruff was well aware that no matter how accurate his "indications" were, they would be useless if he could not communicate them to the public in time. He knew—again like all forecasters before and since—that the more observed data he had to work with, the better his predictions would be.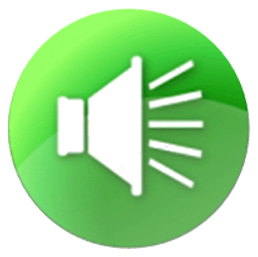 Yet not only did Woodruff fail to attempt to make his indications available more swiftly and more widely, and to expand the network of data-gathering stations, he did everything in his power to block these avenues. The explanation was simple: He had orders from headquarters and he must follow them.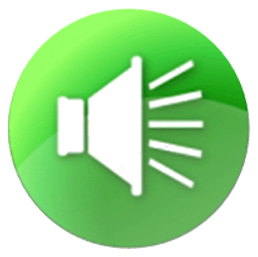 Did Woodruff thereby contribute to the tragedy of the January 12, 1888, blizzard? It's impossible to know for sure. Had Payne gotten his way and set up the twenty new stations, had Woodruff pushed to use even the existing network to get cold wave and (p.105) heavy snow warnings out faster, had he agreed with Payne that it didn't matter where or how weather "messages" were communicated, so long as they were communicated, lives might very well have been spared.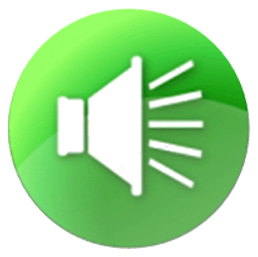 The science of meteorology, though barely out of its infancy, was advanced enough to predict the intense cold wave that came in the wake of the storm. The technology of the day, though primitive, was sufficient to communicate that prediction all but instantaneously to wherever telegraph wires reached. The fact remains that no one in a position of authority had the imagination or the will to combine science and technology and take action.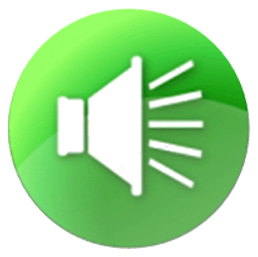 By all available evidence, Thomas Woodruff was a fine person, scrupulous about his work, a brave soldier, and a cultivated man of the world, well traveled and well read, liked by his peers, and respected by his superiors. Yet it never occurred to him that he might have done something more urgent to alert the people of the Upper Midwest that the mild calm weather of the morning of January 12 would not last.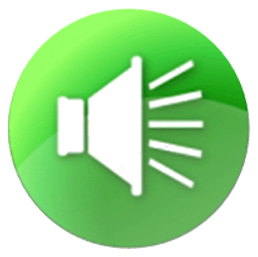 In nothing that he wrote in his official capacity as Signal Corps indications officer does he make a connection between his work and the fate of the people who froze to death, or suffocated in blowing snow, or lost limbs to frostbite on January 12. The letters and reports he sent back to Washington are full of his resentment of Payne, his meetings with railroad officials, his outrage at local corruption, his bewilderment at the scant public appreciation for "the value of this office and the advantages that it affords."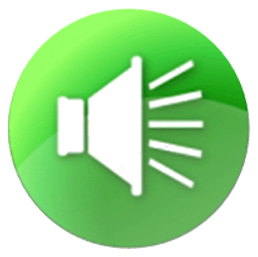 On several occasions, he attached to these official reports clippings of articles from the local papers about the work of the indications office and his duties as a forecaster. Yet never once did he allude to the blizzard and its aftermath that occupied the front pages of every newspaper in the region for days. Which is perhaps another way of saying that the quiet, gentlemanly Lieutenant Woodruff was very much a man of his time and place and rank. Certainly that was how he was judged by his superiors.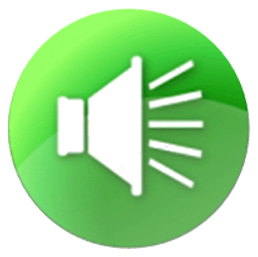 ***

(p.106) Saint Paul in 1888 was a city of red brick and gray granite, steel tracks and cobblestone streets, a solid, young, substantial state capital straddling the northern reaches of the great Mississippi River. To the west, seemingly just over the lip of the bluffs, the endless prairie rolled out, innocent of a single settlement worthy of the name city, with the possible exception of brash, too-close Minneapolis.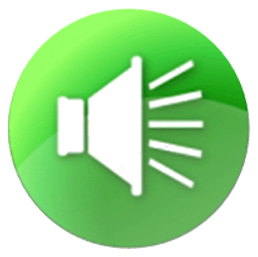 Fleets of ships crawled up the Mississippi from the older river cities to the south. Some eight hundred freight trains rumbled in and out of the mansard-roofed Union Depot each day, along the eighteen rail lines that connected Saint Paul to the bursting industrial and financial hubs back east, and the prairie towns that rose along the tracks like columns of smoke.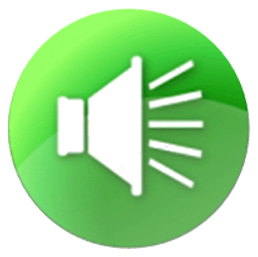 Though it had already developed an incurable habit of glancing nervously at its twin up the river, Saint Paul in 1888 was still booming and proud of it. Some 175,000 citizens (an increase of 200 percent since 1880), ninety-six churches, sixty schools, you'd have to travel clear to San Francisco to find another Western city that could compare.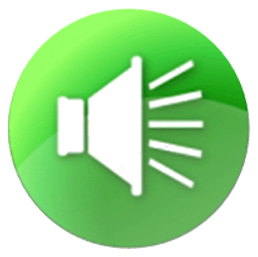 At the very pinnacle of Saint Paul's boom stood railroad baron James J. Hill. In 1888, the fifty-year-old Hill was roaring ahead with the program of visionary expansion that would earn him the nickname "Empire Builder." He had already transformed his Saint Paul, Minneapolis and Manitoba Railway Company into one of the fastest-growing lines in the country, and the following year he would fold it into the continent-spanning Great Northern Railway Company.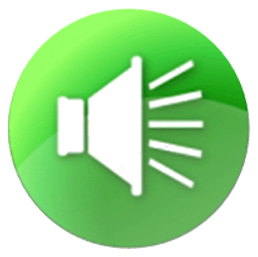 It was Hill, more than any other individual, who populated the northern tier states, by aggressively luring tens of thousands of immigrants to settle along his rail lines. It was Hill and his Great Northern that put the Pacific Northwest on the commercial map and transformed the dank timber outpost of Seattle into a center of international trade. As Hill's fortunes rose (he was worth an estimated $63 million at (p.107) his death in 1916), so rose the fortunes of Saint Paul. The new money that Hill brought in changed the face of the city in the course of the 1880s.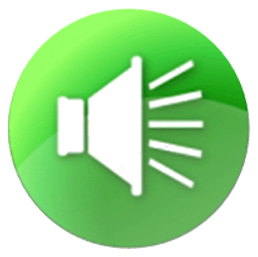 Downtown, the grid of streets filled in with sprawling block-long commercial buildings, and six-story office "towers" tricked out like European palaces and cathedrals, while up on the bluff of Summit Avenue, overlooking the city, the newly rich planted their carpenter Gothic and gloomy Romanesque mansions, some forty-six new houses built between 1882 and 1886. (Hill's own thirty-two-room, million-dollar red sandstone pile, completed three years after the blizzard, in 1891, would dwarf every other house on Summit Avenue, indeed every dwelling in the state.)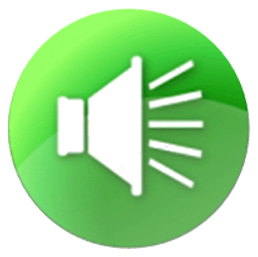 The downtown Chamber of Commerce building went up on the southwest corner of Sixth and Robert in 1886 during this flush of new construction, a turreted, ornately arched and pilastered neo-Gothic affair, vaguely reminiscent of London's houses of Parliament, though on a much smaller scale. At six stories, it was among the tallest buildings in the city, making its top floor an ideal location for the Signal Corps observing station.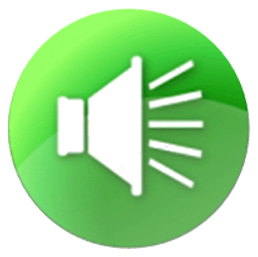 Not only did the sixth-floor windows afford a panoramic view of the sky, but from the top-floor office, the observer had easy access to the instruments deployed on the roof. Signal Corps regulations were exact in this regard: With the exception of the two barometers that were to be cloistered indoors and shut up inside their wooden cases when not in use, all other instruments, the four thermometers, the rain gauge, the wind vane, and the anemometer, with its four little cups for catching the wind and measuring its speed, were to be set up outside, exposed to the elements (the thermometers had be protected from the sun's rays inside an openwork box).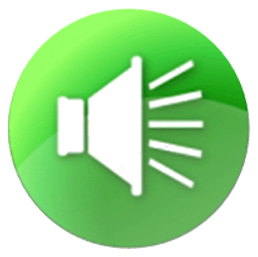 In a bustling city like Saint Paul, a rooftop location was preferred in order to keep the instruments safe from tampering and theft, and also because it was thought (mistakenly, as it turns out) that elevating the instruments would produce the best readings. Residents of the capital were proud to have a weather station (p.108) atop their new Chamber of Commerce building (and prouder still that the station was not in Minneapolis).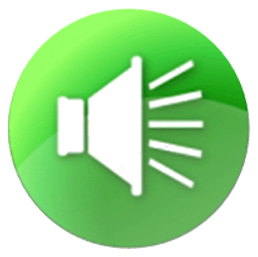 If they squinted, passersby on Robert Street could just make out the horizontal windmill of the anemometer, whirling in even the faintest breeze. And three times a day, anyone who glanced skyward would be treated to the appearance of doughty Signal Corps observer Sergeant Patrick Lyons popping out onto the roof like a cuckoo clock. Quite the natty fellow he was, with clipped dark hair parted in the middle, a stand-up collar and an abundant waxed mustache.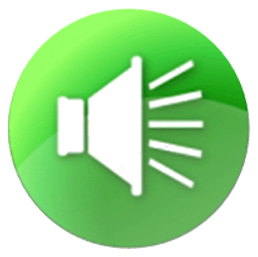 Every day of the year, in every kind of weather, Lyons or his assistant ventured forth unfailingly to check the rooftop instruments at 6 A.M., 2 P.M., and 9 P.M. local time. Saint Paulites could set their pocket watches by it. Sergeant Lyons boarded at the Saint James Hotel near the river on Third and Cedar, five long blocks from the Chamber of Commerce building. Five interminable blocks in the dark and bitter cold of winter mornings. But Sergeant Lyons was not in the habit of complaining.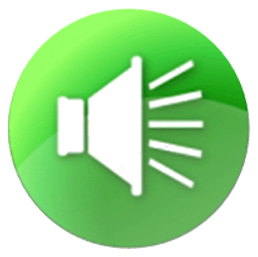 A confirmed bachelor in his mid-forties, Lyons had been taking weather observations in Saint Paul for going on fifteen years, just about from the inception of the Signal Corps' weather operations, and in 1888 he had nearly two decades of observations ahead of him. If anyone was used to the weather in Saint Paul, it was Sergeant Lyons.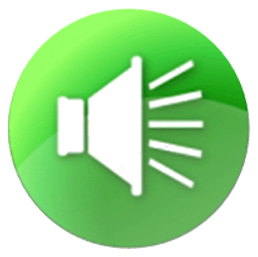 On the morning of January 11, he reported to work as usual to take the 6 A.M. observations. A light dry snow had started during the night and was still swirling down. The temperature stood at 26 degrees below zero. Lyons noted that it was the fourth morning in a row of double-digit readings below zero. Lyons was well settled into his daily routine, that day, among his other duties, he climbed out on the roof to oil the anemometer and wipe off the station's battery, when Woodruff and his assistant, Sergeant Alexander McAdie, arrived at the Indications office across the hall at 9 A.M.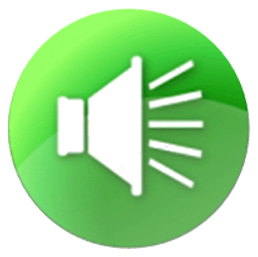 The men got to work at once. They had an hour and a half before the morning indications were due to be (p.109) telegraphed to Western Union, and then there were the five daily maps to prepare, copy on the cyclostyle (an early duplicating process using stencil and ink), and distribute to the main local railroads, newspapers, and hotels.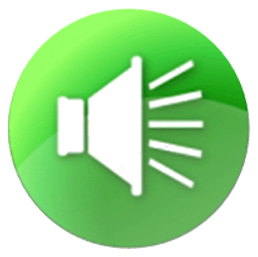 Together, Woodruff and McAdie went through the data telegraphed from the stations on the regular Signal Corps circuit, as well as the additional readings from stations to the north and west that Woodruff had requested. He noted that the atmospheric pressure had dropped sharply at Fort Assinniboine in northern Montana, from 27.31 inches of mercury at 10 P.M. the previous night, to 27.06 at that day's 7 A.M. observation.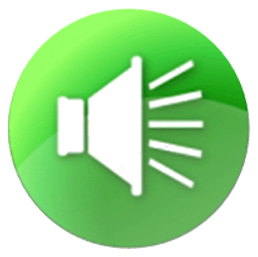 Wind out of the east, and barely any temperature change, from —4 to —3. Helena and Fort Custer were both reporting a slight rise in temperature and light winds. Cold and clear in the Dakotas, 20 below in Bismarck and Huron, though still not as cold as it was in Saint Paul. Woodruff and McAdie began entering the 7 A.M. data on blank maps of the United States, for every station in their network, some forty-six stations in all, they filled in the temperature, barometric pressure, wind speed and direction, and state of the weather (fair, clear, cloudy, raining, or snowing).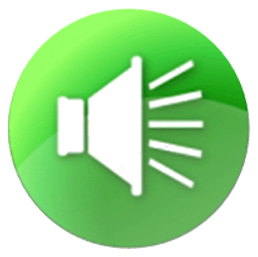 On the first map, Woodruff used red pencil to draw in the isobars, the contour lines connecting stations reporting the same air pressure. As if by magic, evanescent mountain ranges of high and low pressure erupted across the country in ripples and tongues and irregular concentric circles of isobars. Woodruff could see clearly that the huge elongated high, centered just north of the Dakotas that had materialized on the previous night's map, was shifting southeast.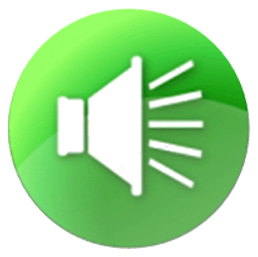 A low seemed to be nudging down from the north behind the high, hence the falling barometer at Fort Assinniboine, but Woodruff did not have readings from far enough north in Alberta or Saskatchewan to get a clear picture of what was happening upstream. The high over the Dakotas was nothing out of the ordinary for this time of year, so it was unlikely that anything really violent was pressing behind (p.110) it.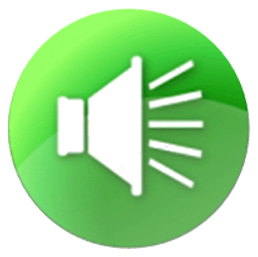 The sharply dropping pressure over Fort Assinniboine might be a freak, or an error or a fabrication by a lazy observer. Woodruff had spent enough time in wind-whipped frontier forts to know that the sergeants and privates who staffed these weather stations were none too reliable. And Fort Assinniboine was one of the most remote military outposts in the country, a vast rectangular treeless compound of two-story brick buildings, second in size only to San Francisco's Presidio, thrown up hastily in the harsh grasslands of northern Montana in the wake of Custer's disaster at Little Bighorn.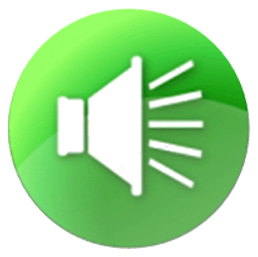 Woodruff decided to be cautious. Central Montana stations were reporting slightly warmer conditions, and it was a good bet that this mild weather would spread south and east as the high-pressure center continued to move eastward across the country. He wrote out the afternoon forecast by hand in black ink on a slip of tissue paper: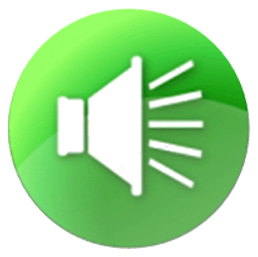 January 11, 1888, 10:30 AM Indications for 24 hours commencing 3 PM today. For Saint Paul, Minneapolis and vicinity: Slightly warmer fair weather, light to fresh variable winds. For Minnesota and Dakota: Slightly warmer fair weather, light to fresh variable winds.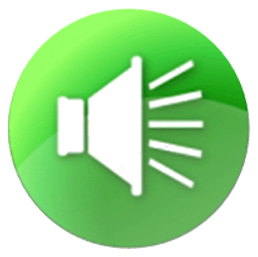 Woodruff would keep an eye on those Montana pressures when he issued his next set of indications at midnight. Though the press and the public still believed that forecasting the weather was more hocus-pocus, or hoax, than science, Woodruff was convinced that the essential elements were clear and straightforward. If you could define the areas of high and low pressure, identify their centers, and track their movement, you could pretty much predict the rise and fall of temperature, and the likelihood of stormy weather over the next day, and often over the next two days.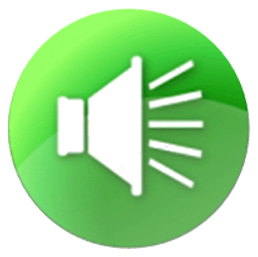 As Woodruff wrote in his paper "Cold Waves and Their Progress," "In various investigations (p.111) and studies, it has been shown that a fall of temperature succeeds or follows an area of low barometer, and a rise precedes such an area; and that, in general, the reverse is true of an area of high barometer, viz.: that a fall precedes and a rise follows it." In other words, temperatures rise in advance of an approaching low-pressure system and fall once the low has passed, while high pressure causes temperatures to fall as it builds in and rise as it breaks down.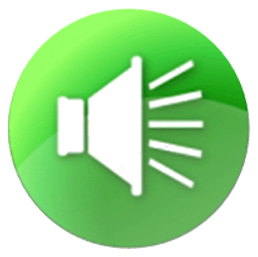 Woodruff was aware that highs and lows "move almost invariably across the United States from west to east," and further, that the movement of a low seemed to determine the movement of the high-pressure area following behind it, almost as if low pressure dragged high pressure along in its wake. "[O]ne storm begets its successor," wrote Elias Loomis, a pioneer of American weather science, whose Treatise on Meteorology Woodruff had read during his training course at Fort Myer.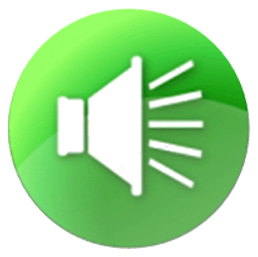 "The undulations thus excited in the atmosphere bear considerable analogy to the waves of the ocean agitated by a tempest, and which are propagated by mechanical laws long after the first exciting cause has ceased to act." Woodruff concluded from researching his paper that the cold waves originating in "the vast regions of ice and snow near the arctic circle" almost always entered the United States through Montana, and from there took one of three tracks: due east "along the chain of great lakes and across New England"; southeast into Dakota, Nebraska, Iowa, Missouri, and so on across the entire country; or due south through Dakota Territory and all the way down to Texas, where the cold air sometimes veered northeast and spread up the Atlantic coast.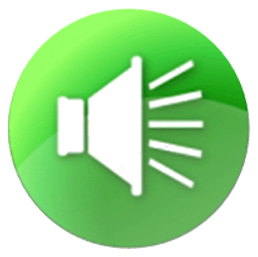 The critical question for the forecaster was: What made a given cold wave take a particular track? Woodruff frankly admitted ignorance. "Even after a decided cold wave is observed in the extreme northwest," he wrote in his paper, "we are not able to determine which one of the three paths it will take." Greely conceded much the same thing, though rather more pompously, in his book American Weather: "As yet it has not been (p.112) determined with absolute accuracy what conditions must obtain to induce the passage of cold waves" in one direction over another. "The question doubtless depends upon the relative relation of the centre of the anti-cyclone to that of some cyclone far distant."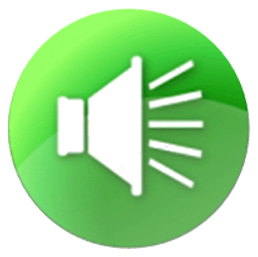 Since they had no knowledge of fronts and their role in structuring storms, and only the vaguest idea of how upper-air conditions influence what happens on the ground, forecasters of the day fell back on probabilities based on statistical analysis of existing data, and guesswork. Statistics told Woodruff that over half the cold waves entering the U.S. from Helena moved southeast, while only about a quarter plunged directly south down to Texas; and further that 71 percent of these Helena cold waves hit Bismarck in eight hours, and 88 percent reached Omaha within a day.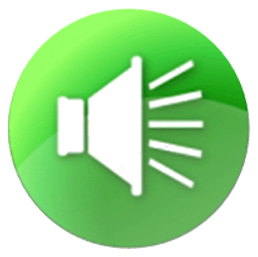 Interestingly, Woodruff also ascertained that nearly half of the cold waves in his sample were first detected at the 3 P.M. observations (2 P.M. Central time), typically the warmest time of the day in winter, an insight that Greely mentioned (crediting Woodruff) in American Weather. It wasn't much to go on in the face of the tremendous surge of energy spinning down at him from the north. A couple of formulas, a few charts of statistics, some rather murky mumbo-jumbo about the three possible paths. Even with a rooftop bristling with instruments and the all-important telegraph wires connecting him to the national grid, what Woodruff saw when he looked out from his office at the Saint Paul Chamber of Commerce building was more a mirror of his own mind than a window on reality.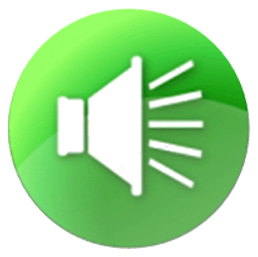 ***

Woodruff and young Alexander McAdie broke for lunch as usual at 1 P.M. on January 11 and were back in the office at 2:30 P.M., Central time, half an hour after Lyons took the afternoon observations (the temperature in Saint Paul had risen 10 degrees since the morning readings, to a comparatively balmy 15 below zero). One hundred and thirty-two other Signal Corps sergeants and privates were (p.113) taking (or faking) observations at precisely the same time, 3 P.M. in Washington, D.C., but it would be two hours before the data arrived in Saint Paul from the Chicago Western Union office (to hasten distribution, a circuit was established through Chicago so that data from stations throughout the West could be transmitted simultaneously, and then relayed to Saint Paul).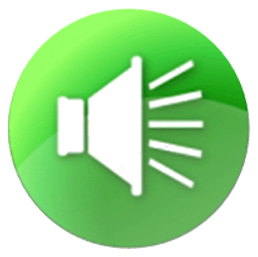 And then it took McAdie another hour to translate the telegrams (weather messages were telegraphed in code to make them shorter, and thus cheaper to send, and to avoid numerical errors). Back at the Signal Office in Washington, they had the transcription and mapping process down to a science: as the telegrams came in on the wires from all over the country, a team of clerks read aloud the translations of the cipher, while another clerical team recorded the new data, each clerk working on only one stream of data (temperature, air pressure, and so on).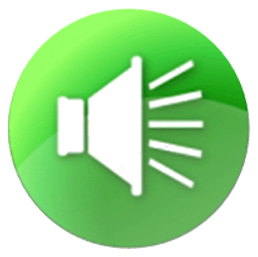 Meanwhile, the indications officers hovered behind the clerks and watched the pressure systems emerging on the maps, so that by the time all data were entered and all the isobars drawn, they were ready to issue their forecasts. Very likely, McAdie and Woodruff worked in a similar fashion in Saint Paul, though necessarily more slowly since there were only two of them (or three when Private W. H. Ford was on duty).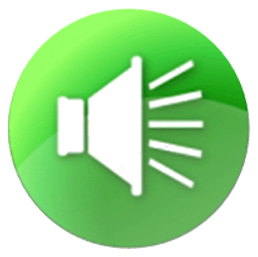 It was approaching 5 P.M. in Saint Paul before Woodruff got a clear picture of what had happened in the course of the day. The readings from Fort Assinniboine were startling. The pressure had fallen dramatically since the 7 A.M. observations, from 27.06 to 26.76, a drop Woodruff had rarely seen in all his years in the West, while the temperature had risen 11 degrees, from 3 below to 8 above. Bismarck was also reporting a rapidly falling barometer and rising temperatures.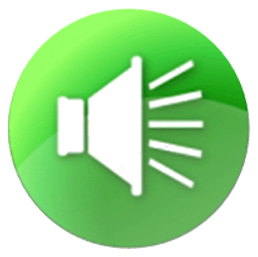 Farther south in Huron, a stiff southeast wind had kicked up and the temperature had jumped 18 degrees, from 20 below at 7 A.M. to 2 below at 3 P.M. As Woodruff inked the isobars in red on the map, a distinct oval bowl of low pressure took shape around Medicine Hat in southern (p.114) Alberta, just north of Fort Assinniboine: the first faint shadow of the coming storm. Woodruff and McAdie left the office at 5:45, shortly after tabulating the afternoon observations. The temperature was still rising in Saint Paul, odd for this time of day in winter, though with readings remaining in the double digits below zero, they hardly noticed.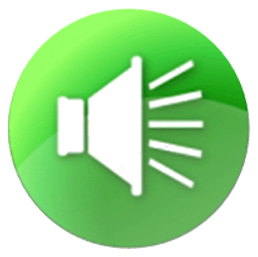 The men took four and half hours off for supper and a rest, and then returned to the Chamber of Commerce building at 10:15 P.M. to await the arrival of the nighttime observations from Chicago. Again there was the time lag due to the backlog at Western Union, and then the tedious process of translation and transcription. Woodruff worked quickly on the charts, he and McAdie were eager to get home, and the highs and lows bloomed under his hand like faint red targets.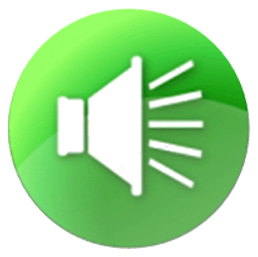 He saw at once that the Alberta low from the afternoon chart had moved quickly to the southeast and was now centered over Fort Keogh, the eastern Montana army post where he had been stationed with his regiment when he was called up for signal duty. But still no outbreak of truly frigid air over the U.S. Fort Assinniboine reported 4 above at the 10 P.M. (Eastern time) observation, with slightly rising barometer and northerly gales. Helena was 33 above, Bismarck 7 above, and the Huron station, staffed since 1881 by the conscientious Sergeant Samuel W. Glenn, was reporting a slightly falling barometer, stiff southeast winds, and a temperature rise of 5 degrees in the past seven hours, from 2 below to 3 above.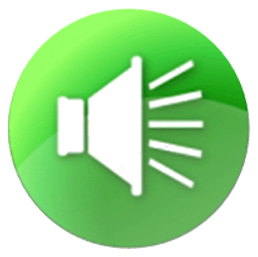 The reading that stood out most starkly was the temperature at North Platte, in southwestern Nebraska: 22 degrees above zero at 10 P.M., a rise of 20 degrees since the 3 P.M. observations. It took Woodruff only a few minutes to complete the midnight indications. It was perfectly clear to him from the 10 P.M. observations that a deep low was in the process of dropping southeast over the country, the classic path. He knew that temperatures would (p.115) rise in advance of the low and fall once it had passed. He knew that Helena held the key.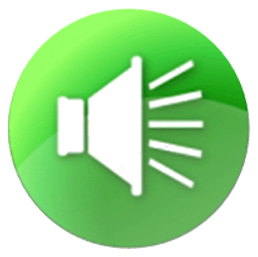 Once temperature began to drop in Helena, they would be likely to drop in Bismarck eight hours later (71 percent of the time according his calculations), and in Saint Paul within twenty-four hours (73 percent of the time). But as of 10 P.M., Helena was still showing a rise of temperature, so there was as yet no cause for alarm. This rise in Helena was a bit puzzling, because according to Woodruff's own formulation, "a fall of temperature succeeds or follows an area of low barometer," and the center of low pressure had already passed well to the south and east of Helena.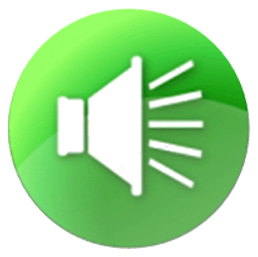 Woodruff undoubtedly believed that this inconsistency would have been resolved if he had access to more timely data from a more extensive network of stations. As he had written in "Cold Waves and Their Progress," the difficulty of forecasting, "is increased by the fact that observations at our Signal Service stations are separated by intervals of eight hours." Eight hours was an eternity meteorologically, especially in the wild and mercurial West.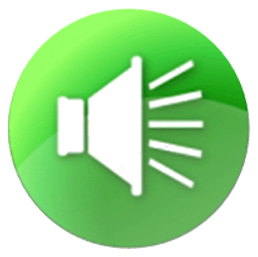 But there was one critical bit of data right there in front of him, if only he knew it. That 20-degree spike in temperature at North Platte was like an arsenal packed with explosives. The meaning of this reading was lost on Woodruff, as it would have been lost on Greely or Professor Abbe back in Washington. It was one more piece of data that didn't fit what Greely termed the "principles of philosophy" that he insisted were "sufficient to explain the intricate and varied phenomena of the atmosphere."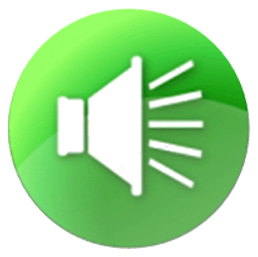 By 11:45 P.M. on January 11, the indications for the following day were obvious to Woodruff. The Montana low would bring snow and rising temperatures to Dakota Territory during the day, followed by colder temperatures and northerly winds spreading over the region from west to east. The tight rings of isobars bunched together over southeastern Montana, northeastern Wyoming, and western Dakota indicated that pressure differences were particularly marked in this region, a clear sign of high winds.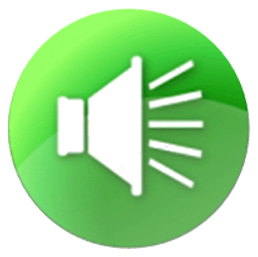 Woodruff (p.116) thus predicted that sometime during the day the snow would drift heavily, as stiff winds blew from the north in the wake of the low. No cold wave warning, however, was called for, there was no justification for it with temperatures of 33 above in Helena.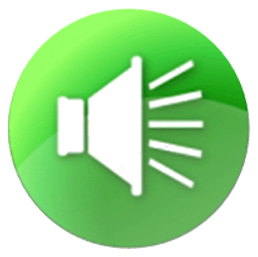 ***

When Woodruff and McAdie left the Saint Paul Signal Office a few minutes before midnight, E. J. Hobbs, the Signal Corps observer in Helena, was still awake and still on duty at the station. Word had reached him of severely cold weather bearing down from the north. Even though he was under no obligation to remain at his post, he had decided to stay up all night to monitor the situation.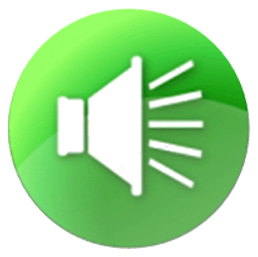 Strangely, temperatures continued to rise through the first hours of January 12. At 2:30 A.M., Hobbs recorded 38 above, and the mercury hit 40.5 before dawn. Meanwhile, 173 miles to the northeast, inside the long, sturdy brick structure that housed the Fort Assinniboine weather station, the Signal Corps observer on duty was observing something he had never seen before. The telegraph wires that connected the station's receiver to the endless loops of wire strung over the plains were emitting strange flashes of light, "a constant play of light," as the private noted in the station's journal, and were so charged with electricity that they could not be handled.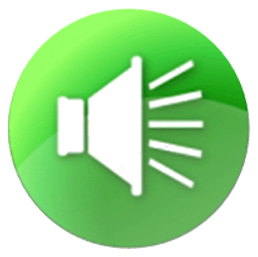 Even inside the station, the air fairly crackled with electricity. And outside the weather was turning fiercer by the minute. The warm chinook wind that had blown out of the southwest all day was now howling out of the northwest at a velocity approaching 50 miles an hour. It was like a hurricane approaching over the empty plains of Montana in the dead of winter.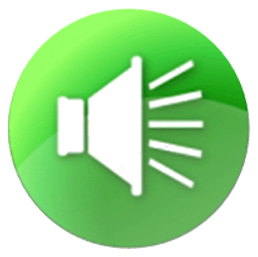 End of Chapter Four