The Children's Blizzard, Chapter One, continued …

***
start near top of p.29:

Gro and Ole Rollag, the newlyweds, had chosen Decorah, in Winneshiek County in the northeast corner of Iowa, on the basis of a sheaf of letters from Norwegian pioneers who had come before them. No mention of the long harsh winters, no word about the grasshoppers that devoured the crops, or the prairie fires that consumed the grass in waves of flame.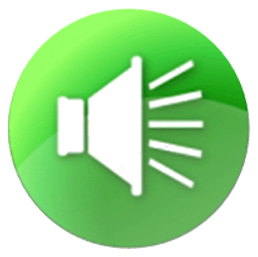 It was all free land, virgin soil, fertile loam, bumper harvests of wheat. So Gro and Ole boarded a train in Boston as soon as they arrived in America, and traveled west to Iowa in a boxcar. When they got to Decorah, they put up at the house of a relative from Norway named Abraham Jacobson. It was Jacobson who let them know that the "America letters" were not entirely accurate or up to date.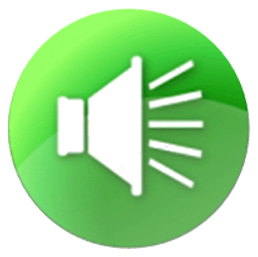 The Iowa soil was indeed superb, but the free land was gone, all claimed and proved up by earlier arrivals. Gro and Ole stayed on with the Jacobsons, picking up what work they could in Decorah, while they looked around for something better. From Abraham's son Nils, they heard about a nice unclaimed stretch of prairie, with many creeks and small rivers, clear across the other side of the state, just north of the Iowa state line where Minnesota and South Dakota come together.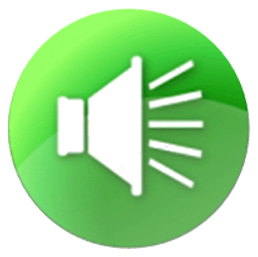 Sioux Falls, situated a few miles west of this country at a promising spot on the Big Sioux River, looked like it would become the principal "city." It already boasted a population of 593, and new buildings were going up at a clip. Come spring, Nils was going to move out there, and other young Norwegians from Decorah planned to go with him.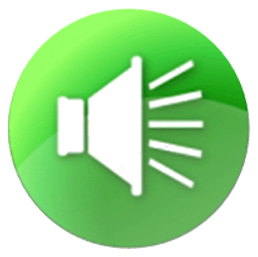 In May of 1874, almost exactly a year after they arrived in America, Gro and Ole threw in their lot with this small band of Norwegians and headed west to Rock County, Minnesota. After borrowing seventy-five dollars from Ole's sister, the Rollags (p.30) had enough money, just, for the essential outfit of the pioneer—a yoke of oxen, a wagon, and a couple of cows.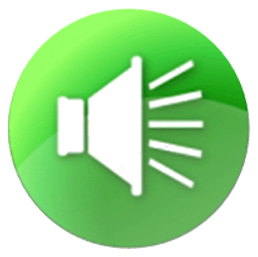 "Everyone warned us against going west, because the grasshoppers were so bad," Gro wrote years later. "But we went anyway." It took the party three weeks to cover the 260 miles of prairie land between Decorah and Rock County. They had almost arrived when they saw the first signs of grasshopper devastation, around Jackson on the Minnesota side of the Des Moines River.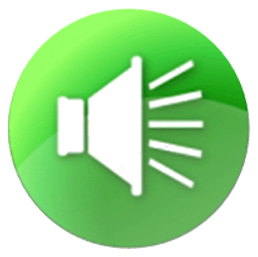 "They sat thick in the trees by the river," wrote Gro. "Many farmplaces along the way were abandoned, and we came to one hut where the people said, 'Next year you'll go back.' That was hardly encouraging, but we went on toward the goal of our journey, Rock County, and arrived there in June."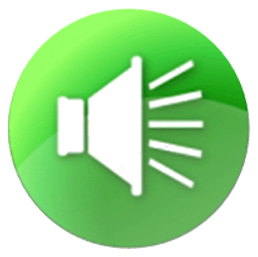 Most of the land in Rock County was taken as well, but the Rollags managed to secure a homestead in section 13. "So we had to begin to become farmers," wrote Gro. "It didn't look very good. Only prairie all around, and nothing to begin with." They dug a cellar and laid some boards over one corner to shelter their bed. For cooking, they had a small stove that they had purchased in the nearby town of Worthington, "so small that we could bake only three loaves of bread in it," recalled Gro, "and when we had to use hay for fuel, it looked dismal enough."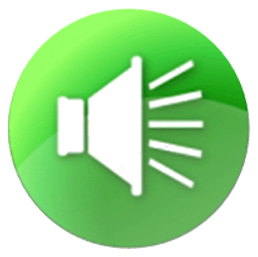 Ole spent the first summer breaking sod. In the fall, Nils helped them build a sod house; they roofed it with some four-by-fours, on which they piled more sod to serve as shingles. That first year they lived on a dirt floor.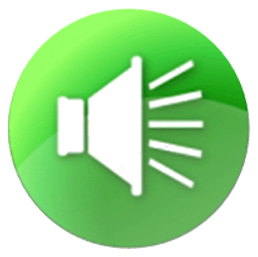 Osten and Kari came out to join them the following March. Like Gro and Ole, Osten and Kari had spent their first years in America with relatives, and then moved farther west when they found out how expensive the land was in the settled parts of the Midwest.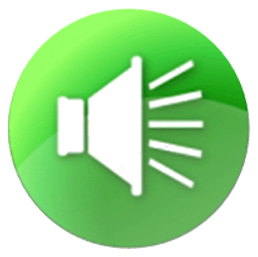 Osten wrote in his memoirs that he and his mother journeyed out to Rock County by train, arriving at Worthington on March 2, 1875: "Worthington was then a very lively place, with new houses being built everywhere, and the sound of hammering was heard from many places. You could see a forest of ox-carts everywhere."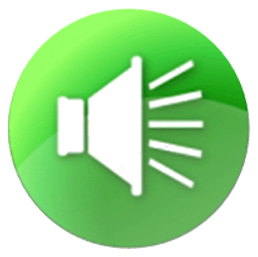 Ole came to (p.31) meet the newcomers in town with his team of oxen, Spot and Dick, and an empty wagon that they could fill with their purchases: lumber, stove, beds, kitchen utensils. It was at the lumberyard that the brothers-in-law ran into a spot of trouble. Ole brought the oxen to a halt on a patch of gravel that had been scraped clean of snow, and the men loaded the wagon. But once it was loaded, "the oxen could not get off the spot, and remained stuck," wrote Osten.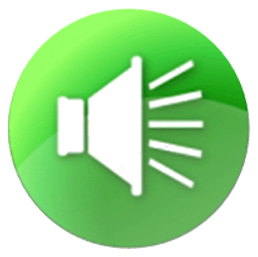 "And then the train came. It came from the east. You can believe that the oxen became lively, because they certainly had not seen a train before. They made a big hop and got out of the gravel and went at a run through the streets, and we ran after them as best we could. It was fun for the townsfolk who saw and enjoyed the foot-race."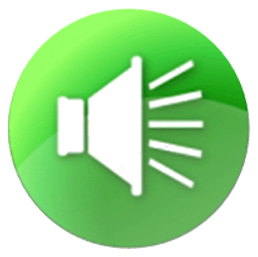 "We had to go back to the hotel to get Mother, but the oxen were not willing to turn around, so we had a hard time in getting them to do so." Things went a bit more smoothly once they got the oxen out of town. Gro and Ole's homestead was almost fifty miles from Worthington, and it was a long trudge in early March, with the prairie still deep in snow. Finally, well after dark on the night of March 9, they arrived at the couple's sod house, "14 by 16 feet, with a dirt floor and straw roof," Osten remembered, "but it was good and warm." The next day a terrific snowstorm blew in and raged for four days over the open prairie.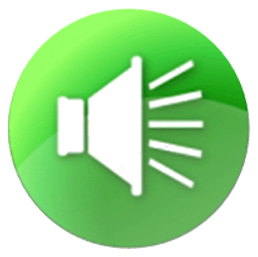 If Osten and Kari were discouraged by their first taste of pioneering, Osten made no mention of it in his memoirs. Nor did Gro in her recollections permit herself more than a mild grumble: "We were young," she wrote, "and didn't lose courage because everything looked so gloomy."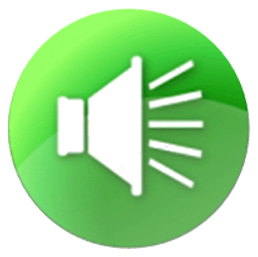 The country was "pretty wild and desolate when we arrived," wrote Osten. "No trees were to be seen for many miles. Everywhere we saw small sodhouses, which were the first dwellings people had. Large groups of Indians passed through, but they did us no harm. We were 49 English miles to the nearest railroad, and it took four days with oxen to go there and return."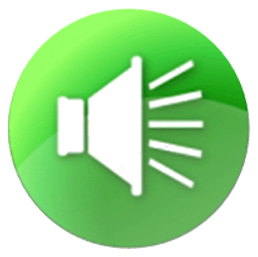 The Rollags were born to be pioneers. Ole was strong and strapping, (p.32) big and loud, and booming with optimism. Gro, despite her penchant for reading, was a good manager who kept a level head in times of danger. Still, they quailed before the extremes of weather on the prairie, especially the blizzards that swept down from the northwest with unbelievable speed.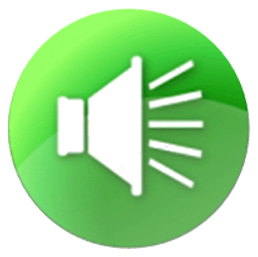 Norway had cold winters and plenty of snow, but nothing like the American heartland. The Rollags and the Norwegian families who settled near them were not prepared for the severity of prairie winters. No one was.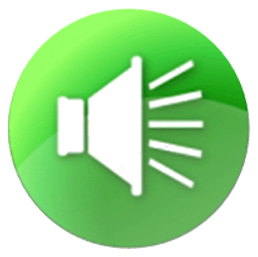 ***

Johann Friedrich Schlesselmer left his village near Hannover, Germany, in the late 1870s to start over in America, settled in Nebraska, and promptly lost his pittance prospecting for coal south of Seward. He was still a young man when he died of smallpox in 1882, a year after he was naturalized, leaving his wife, Wilhelmine, to manage alone with a house full of children.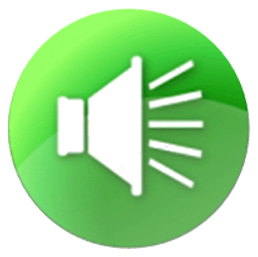 The Schlesselmers' five-year-old daughter, Lena, contracted smallpox at the same time as her father. She survived, though the disease left her face permanently scarred. Hard luck plagued the family, especially the little girl. Over the next five years, Lena's mother, Wilhelmine, remarried twice, bearing children with each husband (eventually there would be eleven children, eight of whom survived).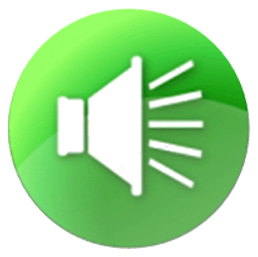 It was shortly after the third marriage, to a fellow German named Wilhelm Dorgeloh, that Wilhelmine decided, or agreed, to farm Lena out to a new home. The Dorgeloh household, out on the prairie near Milford, south of Seward, was crowded with Wilhelmine's latest crop of babies, and naturally Wilhelm Dorgeloh preferred his own children to those from the previous marriages.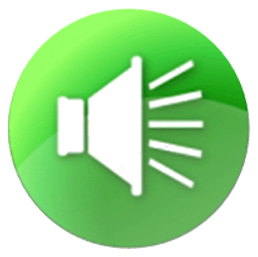 Lena was large for her age, strong and quiet. With those smallpox scars, she would be unlikely to marry early, if at all. Lena must go. And so, in August 1887, Wilhelmine took her eleven-year-old daughter to live in a hilly section south of Seward with Wilhelm and Catherina Woebbecke, relatives from her native village of (p.33) Herkensen in Germany.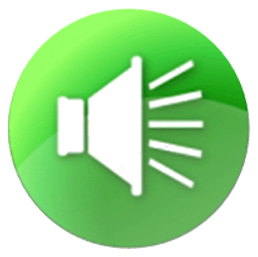 It was an odd stretch of country, the one place for miles around where the grassland was crumpled into slopes and deep ravines choked with wild plum and willow. Townspeople in Seward (a growing prairie town that boasted three rivers, two rail lines, and a flour mill) had taken to calling this district the Bohemian Alps because of all the Czech and German immigrants who were moving in and buying up the irregular terrain that no one else wanted.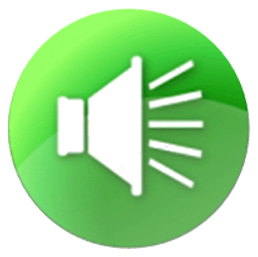 The Woebbecke house was small—only one room for the family and a second room used as a woodshed—and they had three little children of their own underfoot. But Wilhelm and Catherina agreed to take Lena in because they needed help with the farm chores and Lena was built like a worker. From then on she was known as Lena Woebbecke. Lena milked and herded the cows and carried water and minded the children when Catherina was busy. After the harvest was done, she started school.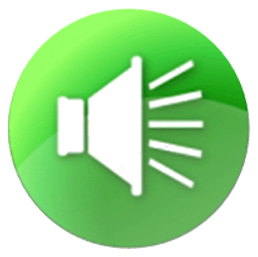 The district 71 schoolhouse was only half a mile away, the minimum distance between just about everything on the prairie, but the brush in the ravines and the steep hill beyond hid it from the Woebbecke place. In fact, the land was so deeply creased here that you had to be practically upon the hip-roofed frame school building before you could see it.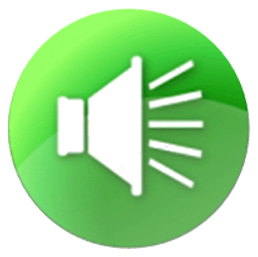 Since coming to live with the Woebbeckes in August, Lena had rarely laid eyes on the school. The German Lutheran church they attended was in the other direction, and aside from church on Sunday morning, Lena never went anywhere except where the cows strayed.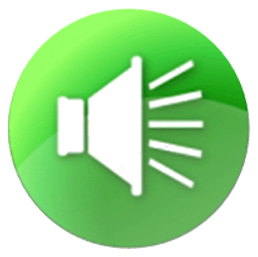 The district 71 schoolhouse might have been in another country. Before the fall term started, Wilhelm and Catherina warned Lena that no German could be spoken in school. Only English. Sometimes children were beaten if they spoke a foreign language. The teacher might even change her name.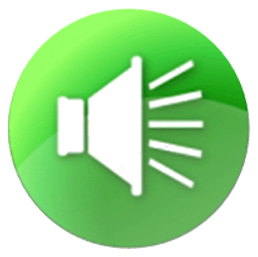 Woebbecke might be too hard for Stella Badger to say. Lena walked to school alone each morning, and back to the Woebbecke house alone each afternoon. Wilhelm had shown her (p.34) the quickest route, behind the barn, up the hill, down into the ravine, and then up again to the crest, where the schoolhouse sat at the edge of a plowed field.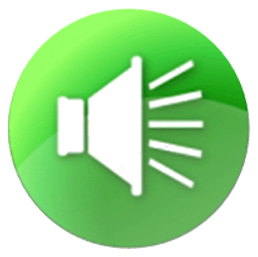 Rain or shine, she carried a pail with her lunch. She was always careful to bring the pail back to the Woebbecke place every afternoon. She knew there would be words if she forgot it. Lena was shy and silent around the strangers. No one paid much attention to her. No one worried about her cutting through the ravines by herself.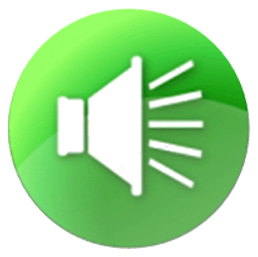 All day long in school, she seldom spoke. As fall dwindled down to winter, she had still made little progress in English. When the bitter cold weather set in, Lena went to school less and less often. Even a light snowfall filled the ravines with drifts and made them impassable. It was rough country for a child to be walking through alone.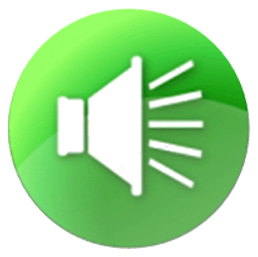 ***

It was unfortunate that the Schweizer families arrived on the prairie too late in the year to plant a crop. It was the end of September, nearly autumn, and the nights were already frosty. In any case, there was no time for plowing or planting. It was all they could do to tear enough sod off the prairie to make shelters for themselves.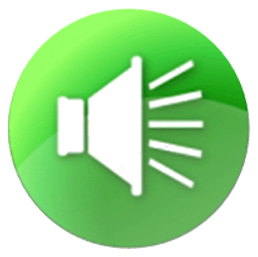 It took half an acre of Dakota sod for a decent-sized sod house. The soddies leaked when it rained ("I would wake up with dirty water running through my hair," wrote one pioneer), gophers and snakes sometimes popped from the walls, dirt got ground into clothes, skin, and food, but they kept the families alive and relatively warm when winter arrived, which happened far earlier and far more savagely than any of the Schweizers had anticipated.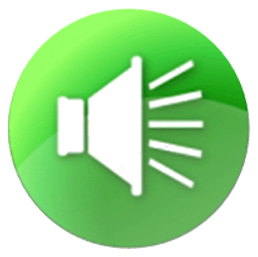 Because of the way the homestead laws worked, the families had to spread out in 160-acre squares, checkerboarded over the land, rather than live next door to each other in villages, with long narrow fields radiating out around their houses, as they had done in the Ukraine.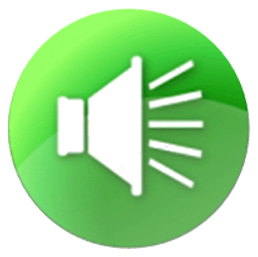 But whenever possible, friends and relatives took (p.35) adjoining claims. This is how Anna and Johann Kaufmann and Anna's father, Johann Schrag, and her two unmarried sisters, came to live on adjoining sections in a township of Turner County with the hopeful name of Rosefield.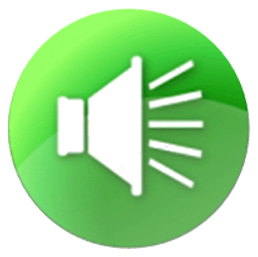 Freni Graber, who had grown up in Waldheim where Johann Schrag preached in the Schweizer church, and her husband, Peter, took a claim nearby, as did Johann and Maria Albrecht, near enough to see each other's houses, once they were finally able to afford the wood to build houses; near enough to send their children to the same school, once they had the time and money to build a one-room schoolhouse, more or less equidistant from their homes at the western edge of section 26.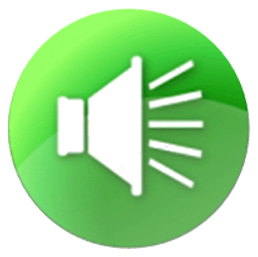 Peter and Freni Graber were old to be starting over in Dakota with a house full of children. Peter was forty-four, and Freni thirty-six, when they emigrated with their seven children. Their oldest, seventeen-year-old Joseph, was big enough to plow and plant, and would soon marry and start his own family; Anna and Freni, the two oldest daughters at twelve and ten, respectively, looked after three-year-old Peter and baby Johann, not yet two, when their mother needed help.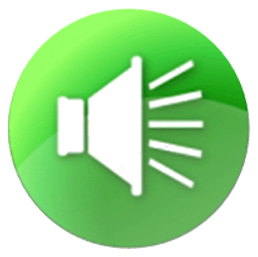 But still it was rough for the Grabers to make a life in this new land. That first winter was long and bitter, with many days below zero, and only twisted hay for fuel. For days at a time, the Grabers, the nine of them packed into their sod hut, could not get outside, because snow had drifted over their door. When the cold overwhelmed the feeble heat that came from their stove, they stayed in bed all day, children and parents pressed against each other for warmth. Food was scarce, often just corn bread and melted snow to drink.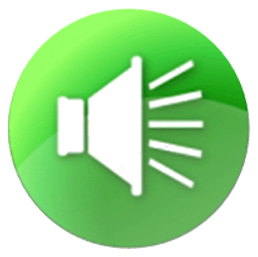 Freni Graber must have stinted herself that winter, in order to keep her children alive. She died in the spring, on May 25, 1875. Peter was married again three weeks later, to Susanna Gering. Susanna was twenty-four years old, only seven years older than her oldest stepson Joseph. Little Peter, now four, would soon have a slew of new half brothers and sisters, eight in all, born every other (p.36) year or so.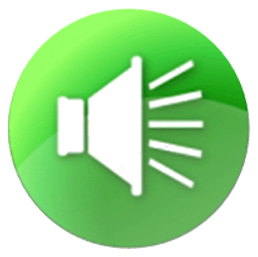 The Grabers prized all their children as a gift from God, even when they barely had enough to feed them. The first Dakota winter took its toll on Anna and Johann Kaufmann, as well. All winter long, as the supply of food dwindled away, Anna looked at her son, Johann, her only child, grow thinner and more transparent.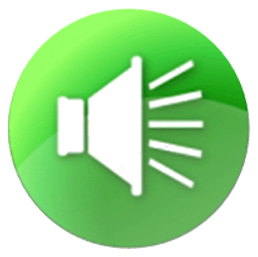 There were many days when they got by on burnt flour soup, flour scorched in a pan, and then mixed with water, salt, and pepper. A poor diet for a growing child. A poor diet for a baby, if they had a baby to feed. Even had Peter survived the crossing to New York, he surely would have perished that first terrible winter. Would it have been worse to chisel a grave for the child in the frozen ground under the sod, than see his body tossed into the sea?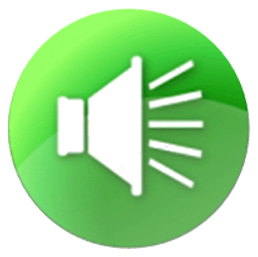 Anna had been raised by her father to thank God for the blessings of life, and never to complain. Somehow she and her husband and their son endured the Dakota winter, and the boy, Johann, lived to celebrate his fourth birthday in 1875. That same year, their first full year in America, Anna gave birth to another son.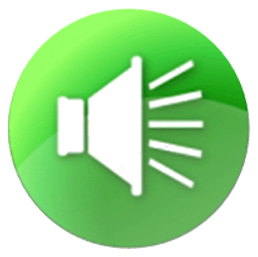 They chose the name Jacob from the Old Testament. But the infant died before the year was out, as the two Peters had died before him. Four births now, and still Anna and her husband, Johann, had but the one child to protect and somehow feed through yet another winter.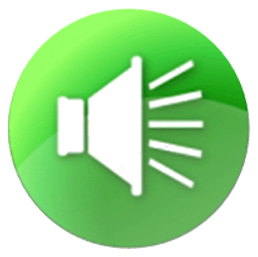 Johann and Maria Albrecht felt blessed that their baby son, Johann, the child born on board the City of Richmond, survived that first cruel winter, and blessed again that all three of them somehow lived through the even crueler first spring.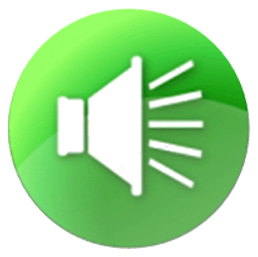 By the time the snow was melting off the prairie grass in April 1875, the Albrechts and their fellow Schweizers were close to starvation. They were only saved by a donation from the Mennonite Committee of Relief, funded by earlier Mennonite settlements back east, that enabled the Schweizers to buy two thousand sacks of flour.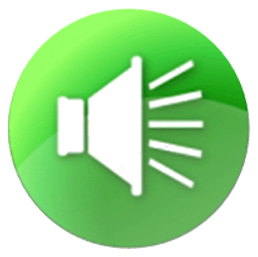 But at least they had the land. With land, they could plant and harvest and finally have food of their own. But when it came time to plow in April, Johann (p.37) discovered that his oxen were too weak to break the thick prairie sod. They, too, had nearly starved to death that winter. So Johann and a neighbor had to team up and hitch their four oxen to a single plow, taking turns breaking each other's fields.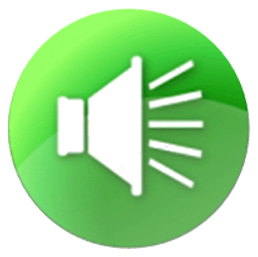 By working every daylight hour, they managed to plow up half an acre a day, perhaps three-quarters on a good day. Geese stood unperturbed a few yards away and watched the men work. Johann seeded by hand, scattering fistfuls of wheat every two to three steps as he walked his field. He planted rye in the next field, and buried cut-up potatoes in the black earth. Like his neighbors, he put his faith in God and the bounty of the land.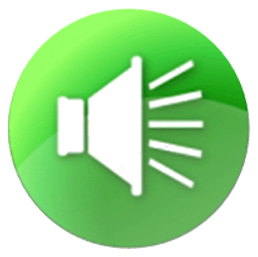 ***

The Homestead Act, signed into law by Abraham Lincoln in 1862, was the first color-blind, sex-blind equal opportunity piece of legislation on the American books. White or black, male or female, foreign born or native born, it made no difference. As long as you were twenty-one or older, could muster $18 for the filing fee, and lived on the land and farmed it for five years, 160 acres was yours.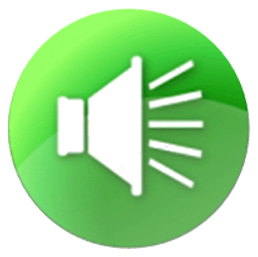 The one group the Homestead Act privileged was the military. Those who served in the Civil War had a year stricken from the five-year residency requirement, for every year of service in the Union Army. For Benjamin Shattuck, that meant that just two years after he and his family moved out from Ohio, the 160 acres of prime Nebraska prairie belonged to him.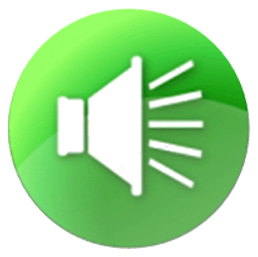 Born in the rich rolling farmland of eastern Ohio in 1835, Ben was twenty-six years old and single when he enlisted in the seventy-third Ohio Volunteer Infantry, on November 16, 1861, seven months after the war began. He was assigned to Company B under the command of Second Lieutenant Thomas W. Higgins, and he drilled through the cold, wet winter months, along with hundreds of other raw recruits at Camp Logan, near Chillicothe.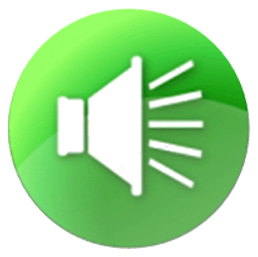 By the end of January 1862, the (p.38) Seventy-third Ohio was considered battle ready, and the men boarded trains bound for West Virginia. Their first taste of action was a forced march of eighty miles over mountain roads in a winter storm. Near Moorfield, on the South Branch of the Potomac, they were ambushed at night by Confederate snipers, as they stood warming themselves at roadside campfires.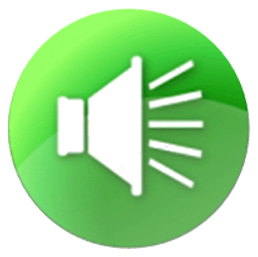 The next day, the Seventy-third came under Rebel fire again, while trying to ford the storm-swollen Potomac, and take Moorfield. Eventually, the Union soldiers prevailed, and briefly held the town before retreating back up the river. Disease ravaged the green regiment in the aftermath of this first battle. Many died in the mud and snow.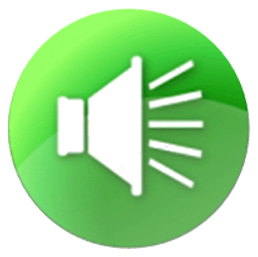 Whether Ben Shattuck was among those who fell ill during those first bitter weeks of campaigning, we do not know. But he did survive. On March 20, 1862, he was promoted to the rank of corporal. It was sometime during this first year of his service in the Union Army that Ben "converted" to Christianity, as an awakening of religious fervor was termed, and joined the Methodist church, the Methodist Episcopal Church, as it was known then.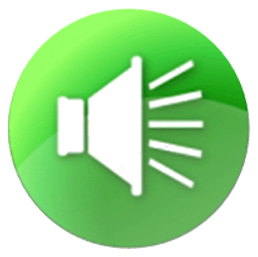 Ben served with the Seventy-third Ohio in some of the bloodiest battles of the war, including the disastrous Second Battle of Bull Run, at the end of August 1862, in which 147 of the regiment's 310 men were killed or wounded, and 20 taken prisoner, and the humiliating Union defeat at Chancellorsville the following spring.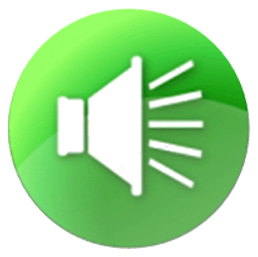 Though Chancellorsville ended in confusion and retreat for the massive Union contingent under General Joseph Hooker, the Confederate Army paid dearly for its victory. Robert E. Lee sustained some thirteen thousand casualties during the campaign (about 22 percent of his army), and lost the charismatic General Stonewall Jackson, mortally wounded, by accident, by his own men, while returning to the Confederate lines at night.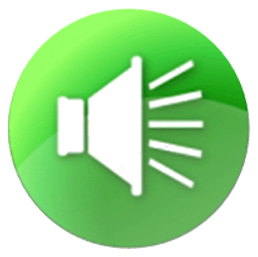 By chance, the Seventy-third Ohio was positioned away from the worst of the fighting, and they emerged from the engagement relatively unscathed. In all, (p.39) Union casualties came to more than seventeen thousand men during those few days in April 1863. At noon on July 1, 1863, the Ohio Seventy-third arrived at Cemetery Hill, overlooking Gettysburg, Pennsylvania, and for the next three days they endured the almost ceaseless fire of Lee's army.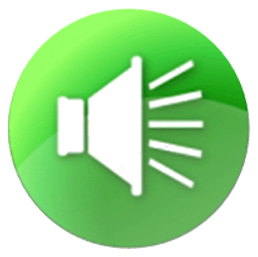 During the few hours at night that the guns and cannons were silent, the Ohio men lay shivering on the ground, listening to the cries of the wounded and dying on the field. "It was the most distressful wail we ever listened to," wrote Samuel H. Hurst, the regiment's commander. The climax of the battle came on July 3. Early that day, the Ohio men were driven back at the Emmetsburg Road, but eventually they advanced as the Union forces succeeded in breaching Lee's line.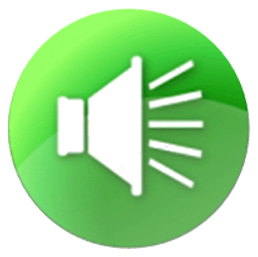 Sometime in the course of that day, Ben Shattuck, now a sergeant, sustained a bullet wound in his right leg, and was taken prisoner by the Confederate forces. For the next eighty-three days, he was held at the Confederate prison camp on Belle Isle, a low-lying island surrounded by rapids of the James River near Richmond, Virginia.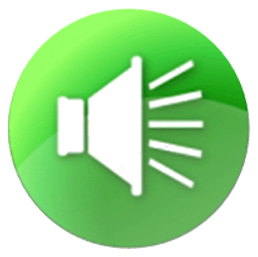 There were no permanent barracks for the prisoners, only tents, and food was so scarce that prisoners were reduced to gnawing on maggoty bones, and stealing the boots off dying fellow soldiers and selling them for food.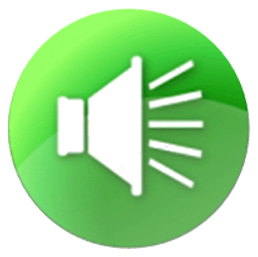 "All other thoughts and feelings had become concentrated in that of hunger," wrote a Union prisoner. "Men became, under such surroundings, indifferent to almost everything, except their own miseries, and found an excuse in their sufferings for any violations of ordinary usages of humanity."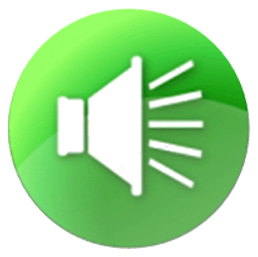 Every day, fifteen to twenty-five prisoners died. Their corpses were wrapped in canvas and tossed into holes in the ground, just outside the prison. Many on Belle Isle were forced to sleep on the ground without shelter, and died of exposure; many froze to death in the tents.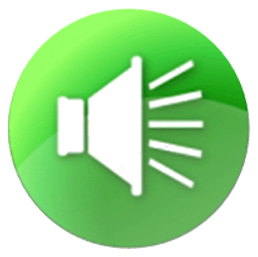 "Can those be men?" the poet Walt Whitman wondered when (p.40) he saw a group of Union soldiers returning from Belle Isle. "Those little livid brown ash streaked, monkey-looking dwarves? Are they not really mummified, dwindled corpses?"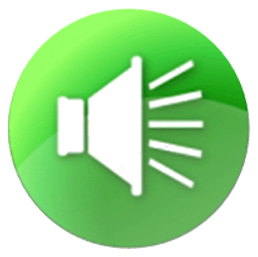 After nearly three months, Ben was released from Belle Isle, possibly in an exchange for Confederate prisoners. The wound in his leg would bother him for the rest of his life. During his final fifteen months of military service, Ben fought with General Sherman's forces in the siege of Atlanta. He watched the city burn in November of 1864, and he marched with Sherman to the sea. On New Year's Eve of 1864, Sergeant Shattuck's term of service expired, and he was mustered out of his regiment.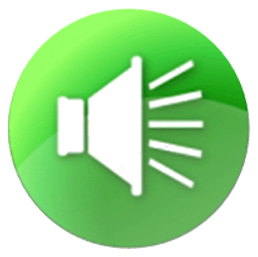 Details of Ben's life become sketchy once he left the Army. On March 1, 1866, he married Sarah Jane Targe. She was twenty-two years old, he thirty-one, old in those days to be starting a new life. Two years later, on April 8, 1868, the Shattucks' first child was born, a girl they named Allie Etta, and called Etta. Eventually the couple had six other children, two of whom died in childhood.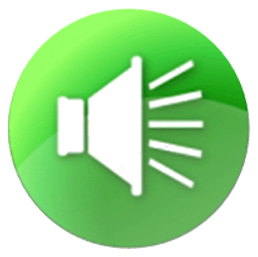 It's unclear when or why the Shattucks moved west to Nebraska, and how many places they lived in before they settled near Seward, the county seat just west of Lincoln, named for President Lincoln's Secretary of State, William Seward. There is a record of an Ohio-born Shattuck living in Iowa in the early 1870s, though this may have been a cousin. We know for certain Ben and Sarah Shattuck were living near Seward in November 1882, because that's when they joined the town's Methodist Episcopal Church.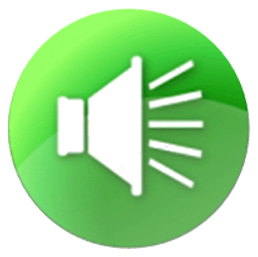 Whether the war injury made it difficult for Ben to work successfully in the fields, whether he was unlucky, unsteady, haunted by memories of Belle Isle, or just a poor farmer, is uncertain. But it's clear that Ben struggled and often failed to support his large family by farming, even though the soil around Seward is good and the climate favorable.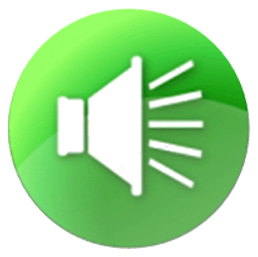 Like many another hapless sod farmer, Ben Shattuck decided to pull up stakes and try his luck elsewhere, farther out on the prairie. On March 15, 1885, Ben and Sarah withdrew from the (p.41) Seward Methodist church, and around that time, the family moved north to Holt County, a bleak, flat, arid region on the edge of the Nebraska sand hills.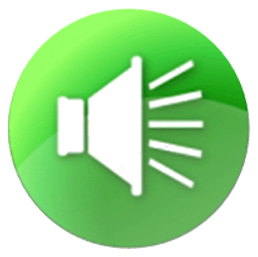 "B. Shattuck" is listed in an 1886 census as a farmer in the town of Atkinson, Holt County, but once again he failed to raise a crop sufficient to feed his family. We know these details because, when disaster struck two years later, the Shattucks and their oldest daughter, Etta, briefly became celebrities.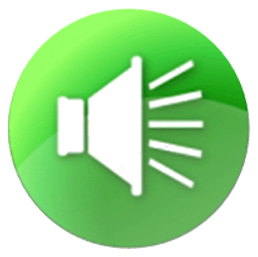 The newspapers that told of Etta Shattuck's plight, in excruciating detail for a few frigid weeks in January and February 1888, all mentioned that the girl, not quite twenty years old, was the sole support of her parents and four siblings. A Methodist "convert" like her father, a plain young woman with a full square face and brown hair that she parted in the middle, Etta kept the family going on the twenty-five dollars a month she earned teaching school at the one-room schoolhouse in the Bright Hope School District in Holt County.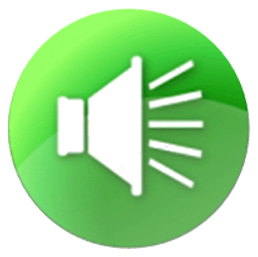 The newspapers loved it: a wounded Civil War veteran, a devout teenage schoolteacher, a terrible act of God. The story ran on front pages for weeks. Between Ben's service in the Seventy-third Ohio Volunteer Infantry, and the blizzard that took Etta, the record of the Shattuck family is dim. Only war and natural disaster have secured them a few lines in history.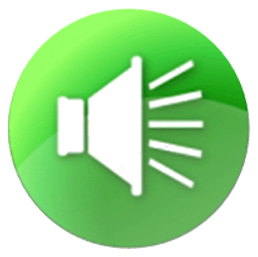 ***

S. F. Huntley and his wife, Abi Townsend Huntley, ordained ministers both, came west to bring the word of God to the Dakota prairie. Abi was forty-one years old, and eight and a half months pregnant with her fourth child, when the family arrived in the town of Plankinton, by train on April 5, 1883.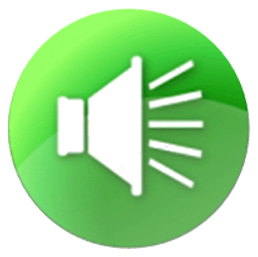 A small straight-backed woman with a long, narrow mouth, and sparse fair hair pulled back and tucked neatly behind her prominent ears, Abi brought with her a degree from the Whitestown Seminary in Oneida, New York, a steady devotion to the Quaker faith she had been raised in, crates (p.42) of precious books both religious and secular, and very little else.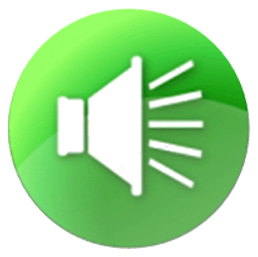 At the Plankinton train station, the Huntleys hired a young boy and a pair of old, tired horses to drag them, their children, and their few earthly possessions the score of miles to the new-fledged town of Wessington Springs. The horses were so broken down that a team of oxen passed them before evening drew in.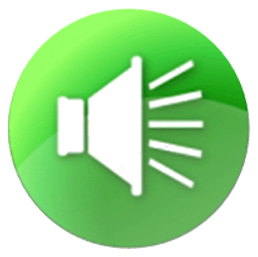 The Reverend S. F. Huntley, though possessed of a sturdy upright frame, a prominent forehead, and a neat goatee, was a bit thin in the shoulders, and broad around the middle for a pioneer. By the looks of him, he had more grooming than muscle. Certainly he had more education than most of the men swarming into Dakota in those years. S. F. Huntley prided himself on a degree from Cornell University, and his service in the Civil War with Company B of the 152nd New York Volunteer Infantry.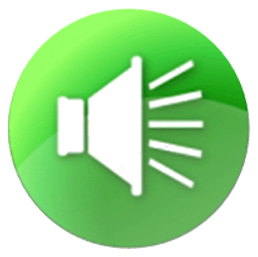 For a man of his quality and experience, this move to Dakota was to be viewed as something akin to missionary work. He and his wife intended to see church life established and rooted on the godless frontier. He would found a Congregational Church, she would start a Quaker meeting. Though members of different denominations, they traveled together with that joint mission.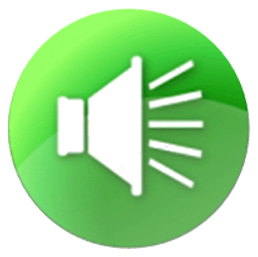 The earthly possessions they bore with them were few, but that didn't matter. The Reverends S. F. and Abi Huntley carried their fortune in their heads, and their hearts. For the rest, God would provide. They arrived in Wessington Springs at night with no claim or kin, just the name of a fellow preacher who had advertised for a new colony. The preacher had no room to put them up, but he showed them the way to the house of a kind stranger.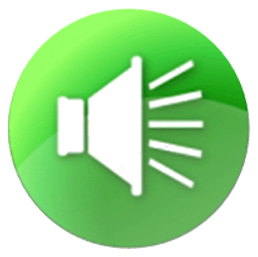 The Huntleys crossed a gully and ascended a series of low hills and finally, with night deep around them, they saw a light burning in the window. It was here, six days later, that Abi, far past her first youth and in an alien primitive country with no home to call her own, gave birth to another daughter. Three daughters and a son now, and all that they owned piled on a wagon.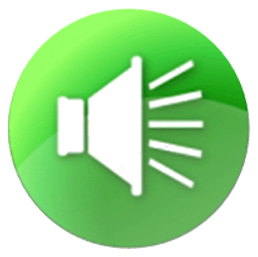 (p.43) By June, S.F. claimed a quarter section by squatter's rights, surveyed the land, and filed the papers. That summer the preacher managed to bust two acres of sod and put in a vegetable garden. He built his family a house, really not much more than a shack ten feet by twelve, too small for the six of them, so he cut sod for the walls and roof of an additional room, and a shed for storing fuel.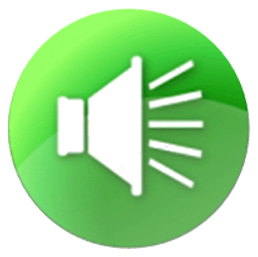 A couple of years later, the Huntleys homesteaded another quarter section nearby, and built a proper frame house, but still they kept the soddie. When the coldest weather hit each winter, they moved back to the old sod house. Truth be told, for all the dirt and mess of walls made of prairie turf, it was easier to keep a soddie warm.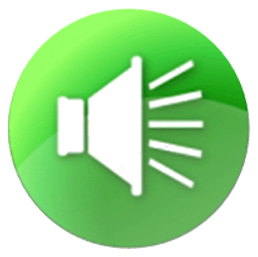 Settlers came fast, many of them Quakers like Abi. When it was time to name their stretch of Jerauld County prairie, the Quakers prevailed, and the name they settled on was Harmony Township. It was a blessing for Abi that a Quaker meeting was organized so soon, and she did whatever she could to help. S.F. preached at the Congregational Church, and it pleased him that so many of their neighbors attended regularly every Sunday.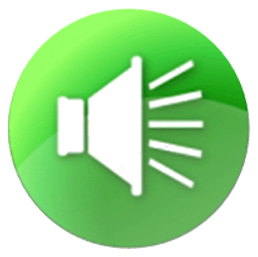 A one-room schoolhouse was built not far from their home, less than a mile to the west, and the three older children, Mary, Ernest, and Mabelle, walked out there together when the weather permitted. Miss May Hunt was their teacher, an estimable young woman and, S.F. was pleased to note, a member in good standing of his church.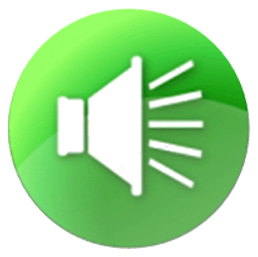 It made Abi uneasy, this turning the children loose to walk the prairie, what with snakes in the tall grass in the warm weather, and standing water in the gullies, and fierce winds whipping up when you turned your back, not like the weather she was used to in the hilly woods of central New York State. But as her husband often said with pride, Abi Townsend Huntley was not one to fret or complain. Never had she uttered a word of discontent since they moved out. And anyway, it was a comfort to them both that there were so many other families in Harmony Township these days.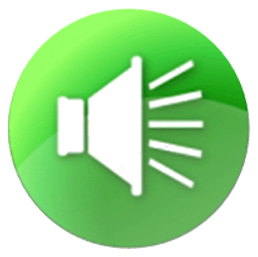 The Reverend Huntley stood at their front door one morning and, gazing (p.44) out to the north and east, counted eighty-three houses, where four years ago there had been nothing but rolling grass and a couple of sod huts. Plenty of folks to look out for Mary, Ernest, and Mabelle Huntley as they walked back and forth to Miss Hunt's school.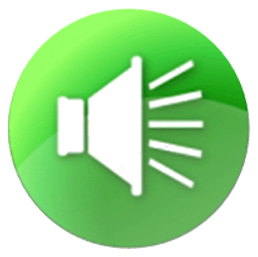 ***

William Clark Allen went west with his family in 1881, not to bust sod on a homestead, or to build a church where they could worship as they pleased, or to escape hopeless poverty, but to try something new and large and clean in a town that barely existed until they got off the train and built it.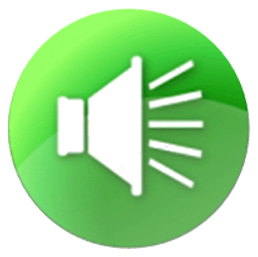 The bearer of a proud Yankee name (family legend claims Ethan Allen as their ancestor, mistakenly, as it turns out), a man of enterprise and gumption with piercing blue eyes, wavy salt-and-pepper hair, a high round forehead, and the flowing walrus mustache of his era, William Clark Allen, W.C., as he styled himself, managed to be a man of both adventure and substance.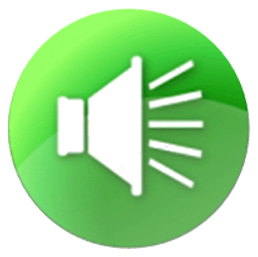 He was born in 1845, in the Great Lakes town of Newcastle, across from Rochester on the Canadian side of Lake Ontario, moved west to Wisconsin as a young man, went to work as a lawyer (no need for law school in those freewheeling days), married, fathered two sons, lost his wife, married a schoolteacher named Edna Jewett whose family had emigrated to the Midwest from upstate New York, and moved again, west again, this time to Minneapolis.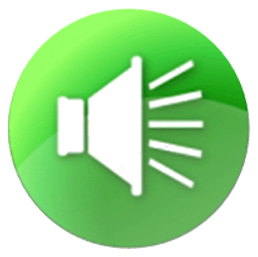 In November 1879, when W.C. was thirty-four and Edna twenty-eight, they had a child whom they named Walter, so now there were three boys, Hugh, who had a clubfoot, William, who turned ten that year, and Edna's new baby. By all appearances, the Allens were doing fine in the burgeoning, relatively civilized river town of Minneapolis. But they were restless. Though they had a house well stocked with children, books, furniture, and piano, W.C. and Edna decided that Minneapolis was not their fate. They must keep moving west, always west.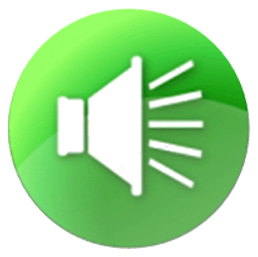 They (p.45) would resettle on the virgin prairie of Dakota Territory. For the "opportunities," they said. And so in the summer of 1880, W.C. made a scouting trip. He got as far west as the winding, shallow James River, then called the Dakota River, that spools south through the prairie before joining the wide Missouri at Yankton, and decided he had come far enough.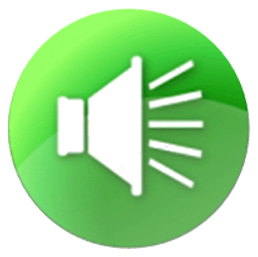 W.C. claimed his homestead at an outpost known as Yorkville (prominent enough to house Brown County's first post office before vanishing from the map), and then he had a look around a townsite a few miles east that officials of the Milwaukee Railroad had designated Groton. Nearby towns, or rather train stops that were expected to become towns, were called Aberdeen, Bath, Andover, Bristol, and Webster, every ten miles or so another reminder of the glorious Anglo-Saxon heritage.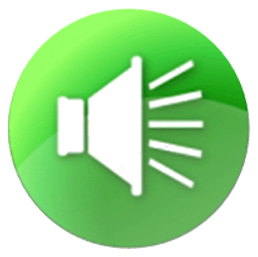 At Groton, W.C. bought a building lot for one hundred fifty dollars on what was destined to become Main Street, the first lot sold in town, and got to work. W.C. must have been a man of considerable energy and pluck, because by the time he returned to Edna and the children in Minneapolis at the end of the summer of 1880, he had managed to construct a simple but ample three-room frame house of milled lumber, shingled roof, and glass windows, four tall windows running down the sides of the house and one by the front door looking out over the mud of Main Street.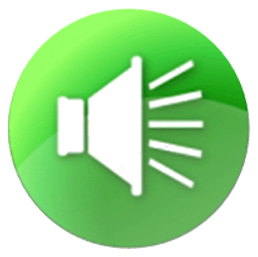 This was the first frame house in Groton. In July 1881, W.C. returned with his family and furniture to take possession. It was a memorable trip. The floods that resulted from the sudden late spring melting of the thirty-foot drifts that had accumulated during the long winter had turned the James River into a giant lake, stretching across the breadth of what is now South Dakota, and it was touch and go whether the tracks would be clear in time for the Allen family exodus.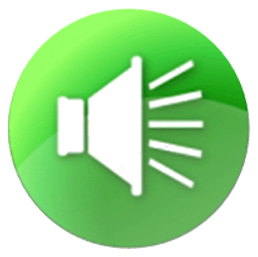 In any event, the train they boarded in Minneapolis on July 14 was the maiden voyage of the H & D Division of the Chicago, Milwaukee, Saint Paul and Pacific (p.46) Railroad, "the Milwaukee," as it was commonly called, bound for Groton, which was then (briefly) the end of the line. The Allens, like the Kaufmanns and their fellow Schweizers, traveled in an immigrant car, and they were just as dismayed at how crude and uncomfortable it was.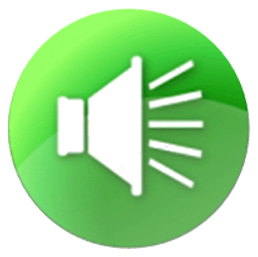 Edna Allen recalled that a cow and team of horses were stabled at the front of the car, the family's belongings (including their piano and one thousand carefully chosen books) were stacked at the rear, while she and her husband and the children occupied rough wooden seats at the center. It was "terrifically hot," so they traveled with the side doors slid back for air.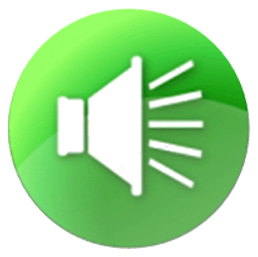 Walter, not yet two, was ill and fretful, and had to be held in his mother's arms the entire trip. Hugh and Will, though old enough to look after themselves, made their stepmother's heart constrict whenever they got too close to an open door. The sea of waving grass outside was unbelievably green and tall and lush from the melting off of the deepest snows ever measured on the prairie. For some reason the train went only as far as Andover, a stop shy of Groton, and the Allens had to complete the final leg of their journey by horse cart.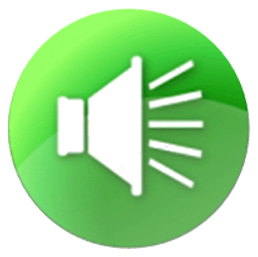 Arrival afforded them no rest. The town, though surrounded by miles of drowsing prairie, was feverish with activity. Every lot lining Main Street was a building site. There was so much construction going on that just the scrap wood lying around the new houses and stores supplied the Allens with all the fuel they needed for their cookstove.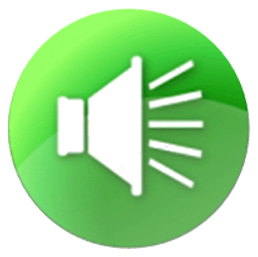 Practically overnight, the prairie boomtown had a feed and coal store, a blacksmith shop, a building contractor, hotel, lumberyard, and a business mysteriously identified as a "purveyor of liquid hardware." By September 1881, just weeks after its founding, Groton boasted two rival newspapers: the Mirror and the Groton News, which prided itself on beating the Mirror into print by two days.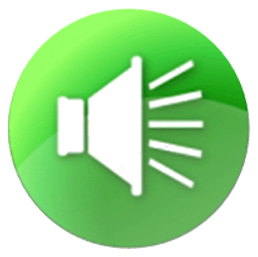 W.C. was right there in the thick of it all. Upon arrival, he began practicing law out of his home, but he soon diversified into trade, local politics, and civil service. He teamed up with one Frank (p.47) Stevens to open a hardware store, and a lumber, harness, and tin emporium near the post office, which was also under his control, first as deputy and then head postmaster (Edna, meanwhile, ran the original Yorkville post office during the summer months).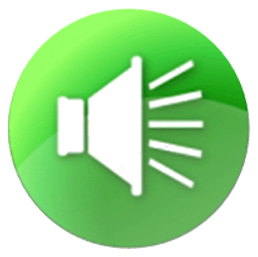 W.C. later went into the real estate business, became the town's "police justice," and, according to one of the local papers, "fixed up a court room at the rear of the post office," where he handed out stiff fines to some of Groton's leading citizens when they broke the town's prohibition ordinance. He sounds a bit like the Wizard of Oz, a comparison that springs readily to mind since thirty-two-year-old L. Frank Baum took up residence in nearby Aberdeen (two stops west on the train) a few years later.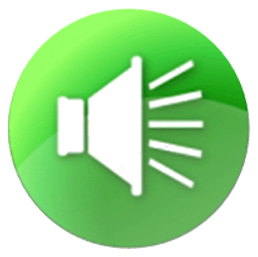 Baum, who had not yet discovered that writing fiction was his true calling, spent his two-and-a-half-year stint in Dakota Territory bankrupting a variety store called Baum's Bazaar, and then alienating most of the readers and advertisers of a local newspaper he edited and published. When it became clear, as Baum said later, that "the sheriff wanted the paper more than I," he and his devoted wife and children hightailed it to Chicago.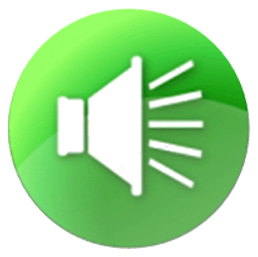 Baum's stint in Dakota was not a complete loss. When he wrote The Wonderful Wizard of Oz in 1899, Baum based his descriptions of the "great gray prairie" of Kansas (which he had never seen) on his memories of the landscape around Aberdeen in the hot dry summer of 1888: "Not a tree nor a house broke the broad sweep of flat country that reached the edge of the sky in all directions. The sun had baked the plowed land into a gray mass, with little cracks running through it. Even the grass was not green, for the sun had burned the tops of the long blades until they were the same gray color to be seen everywhere."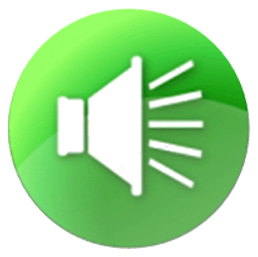 Baum used the catchall prairie adjective "flat" advisedly, for this stretch of South Dakota was once the bottom of a shallow hundred-mile-long glacial lake that silted in, gradually, to form a broad sweep of exceptionally flat country.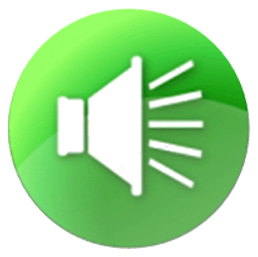 That one writer of standing should have turned up in Brown (p.48) County in the 1880s is curious. That two literary lions should have stalked this sweep of prairie in the same decade seems downright bizarre, yet there was the young Hamlin Garland just a few years earlier, toiling away on his father's claim, not a dozen miles north of where Baum set up shop.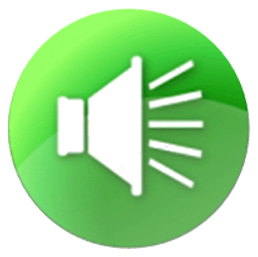 Or perhaps not so bizarre, since this was the decade of the Dakota Boom, what Garland called the "mighty spreading and shifting" that heaved hundreds of thousands of immigrants from all over the country, and the world, onto the Dakota prairie, the Garlands, the Baums, and the Allens among them. The ambitious and restless, the poor and desperate, the gullible, the land hungry, the exile from oppression, the start-over dreamer, the Go West! hothead, the get-rich-quick drifter, all were spellbound by the mystique of Dakota in the 1880s.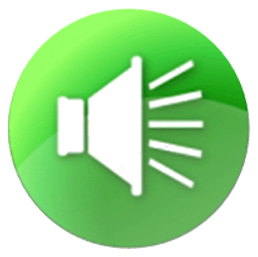 The territory's population nearly quadrupled during that decade, from 135,177 to 511,527, and the number of farms increased almost five-and-a-half-fold, from 17,435 to 95,204. At every train stop, towns popped up like mushrooms after rain. "Language cannot exaggerate the rapidity with which these communities are built up," marveled one contemporary observer.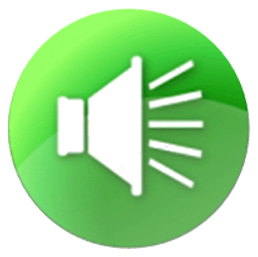 "You may stand ankle deep in the short grass of the uninhabited wilderness; next month a mixed train will glide over the waste and stop at some point where the railroad has decided to locate a town. Men, women, and children will jump out of the cars, and their chattels will be tumbled out after them. From that moment the building begins."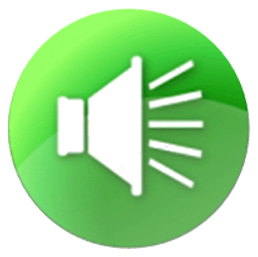 Garland, whose parents homesteaded near the town of Ordway, north of Aberdeen, in the same year that the Allens moved out to Groton, wrote that the builders of these new prairie towns labored like zealots caught in the spell of a collective delusion: "The village itself [Ordway] was hardly more than a summer camp, and yet its hearty, boastful citizens talked almost deliriously of 'corner lots' and 'boulevards,' and their chantings were timed to the sound of hammers."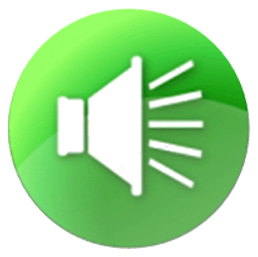 This was exactly the kind of carnival the Allen family got swept up in as soon as they arrived in Groton. With their piano and library (p.49) and relatively comfortable house, they offered a small oasis of civilization on Main Street, and visitors flocked to them. Litigants dropped into W.C.'s office, teachers and prospective brides consulted with Edna, young shopkeepers or farmers stopped by for advice or medical care.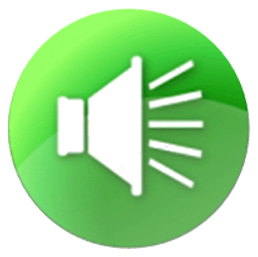 When the beds and floor overflowed with overnight guests, Edna spread a blanket on the piano top. For the Allen boys it was bliss. The teenage Will and Hugh promptly went to work setting type for the local newspapers, and Will, who was especially enterprising, petitioned the City Council for permission to open a lemonade stand on Main Street, which his father, as police justice, denied.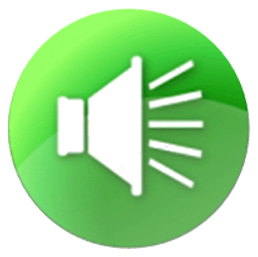 Young Walter, meanwhile, was collecting rattlesnake skins on the prairie (which rolled right up to the edge of their backyard), falling down badger holes, tumbling off roofs, messing about in the James River, and fooling around with guns. (When he was seven, Walter and a friend fired off a shell from a single-shot .22 rifle that grazed the forehead of one of their female neighbors, a fierce Prussian woman named Mrs. Messerschmidt, which landed them in W.C.'s "court.")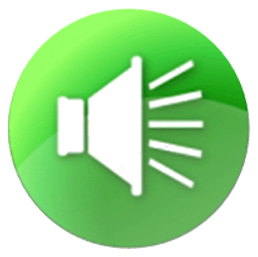 And of course, for a few months every fall and winter, there was school. Groton's citizens organized a school district in February 1882, after the initial frenzy of construction died down, and by the following December, the town's first schoolhouse was finished, a rather grand two-story four-room hip-roofed frame building, set all by itself on the bald, bare prairie, half a mile west of Main Street.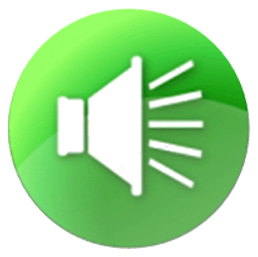 The idea behind this remote location was that the town was expected to expand and engulf the school, but meanwhile, until that happened, the Groton school stood like a sentry at the edge of the great flat abyss. W.C. naturally took a place on the Groton board of education. Fifty pupils walked out on schooldays, cutting through the backyards of the houses and business buildings that stood one deep along Main Street, skirting outhouses and heaps of barrels and crates, dodging the fence of the St. Croix Lumber Yard, and finally ascending the imperceptible rise to what would be dubbed Presbyterian (p.50) Hill.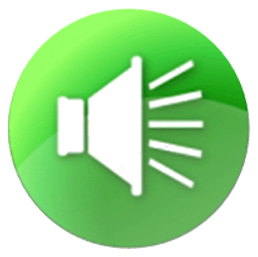 Jessie Warren, the district's first teacher, earned thirty-eight dollars a month for her troubles, which was good pay for a female teacher back then (the men usually got between 30 and 50 percent more). A few years later, she was succeeded by a hapless young "professor" from an Indiana business college who had never taught school before.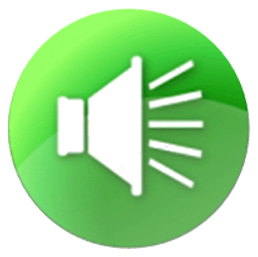 Somehow Walter Allen discovered that the teacher was frantically cramming every night, in an attempt to stay one step ahead of the class, and he hatched a scheme to unmask him. Walter and his accomplices, who couldn't have been more than seven or eight years old, studied their "fool heads off," as family lore relates, reading pages and pages ahead of the daily assignments, and easily outpacing their teacher.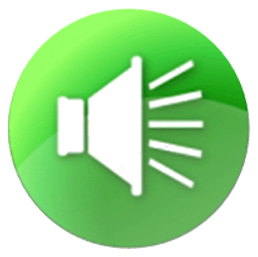 In class each day, the boys would torment the "professor" by stumping him with questions about material he hadn't gotten to yet. This is quite sophisticated compared to the typical prairie school prank of strong-arming the teacher outside the schoolhouse, and then locking the door.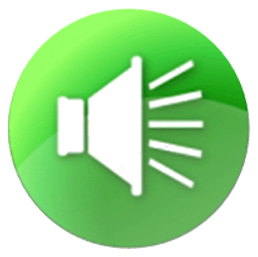 Being "turned out," or "carried out," by the bigger farm boys was the worst nightmare of many a country schoolteacher. One Indiana schoolteacher was only able to regain control of his schoolhouse by capping the chimney and literally smoking the children out. Or so the story went.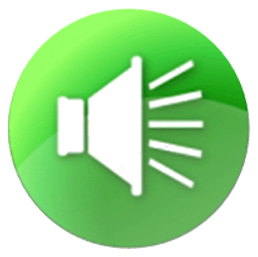 But Walter Allen was no rude farm boy, as he would have been the first to point out. A wry sense of humor, a streak of mischief, and the twinkling conviction that he was clever enough to get away with anything were traits he shared with his older half brother Will. The two boys, though born ten years apart, were extremely close. Will and Walter were both impulsive, and in difficult situations, both preferred to take matters into their own hands, rather than heed their elders.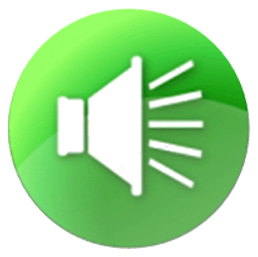 Like a lot of brothers, they seemed to have an instinct for knowing when the other was in trouble, which in those days on the prairie almost always meant being on the wrong side of an act of God.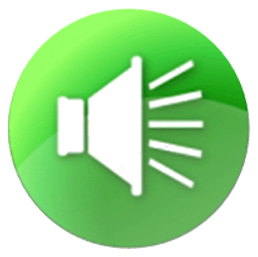 <End of Chapter One>